Marshall University Awarded Grants to Help Those Affected by Job Losses in Coal Mining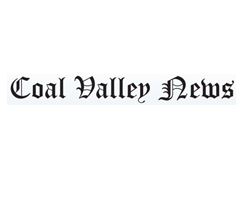 November 2, 2022 - Marshall University was awarded two separate million-dollar grants Monday by the Appalachian Regional Commission.
One was a $1.5 million grant to establish West Virginia Grant Resource Centers to assist communities and other eligible applicants in developing competitive grant applications. The other was a $1.11 million grant to the Marshall University Joan C. Edwards School of Medicine for a new initiative that takes a multi-generational approach to workforce development.
The ARC grants were part of nearly $47 million awarded to 52 projects in 181 counties through the POWER (Partnerships for Opportunity and Workforce and Economic Revitalization) Initiative, which directs federal resources to economic diversification projects in communities affected by job losses in coal mining, coal power plant operations and coal-related supply chain industries.
"Our coal-impacted communities are a vital part of Appalachia's 13 states and 423 counties," said ARC Federal Co-Chair Gayle Manchin during an announcement ceremony. "When our coal communities thrive, our entire region is uplifted."
The Grant Centers project is a collaboration among Marshall, West Virginia University and West Virginia's Department of Economic Development. Representatives were onsite in Frostburg, Maryland, for the official announcement.
"We thank the ARC's Federal Co-Chair Gayle Manchin and her team for supporting our efforts to build a national model that will assist local communities submit competitive grants," Marshall President Brad D. Smith said. "We have amazing leaders who have developed innovative solutions and strong visions for the future of their small towns and communities, but many lack the grant writing capacity to submit and win competitive proposals. We are excited to capitalize on the grant-writing capabilities and experience leaders at Marshall, WVU and across the state to assist our local community leaders with the pre-award process. We are stronger together."
The focus of the grant centers is to build the state's proposal development and grant writing capacity. They will host workshops for communities to grow their independent application preparation and grant writing skills; offer grant writing certification so more professionals can obtain the skill; leverage expertise at the universities to build more competitive grant proposals; and enhance relationships with agencies and foundations, according to Sara Payne Scarbro, associate vice president for government relations at Marshall, who will the oversee the project as its principal investigator.
"This full partnership between WVU and Marshall is a true service project that will build community capacity, flame innovative solutions and capture financial resources to help create more jobs," she said.
The grant centers are expected to be fully operational in early 2023. Additional details of the grant centers operations will be announced next month, Scarbro added.
The grant to the school of medicine is for the Career Opportunities for the Appalachian Legacy (COAL) project will leverage the success of the Creating Opportunities for Recovery Employment (CORE) initiative at Marshall Health to enhance workforce readiness and job placement for 400 individuals in a 15-county region across southern West Virginia over the course of the three-year grant.
Using the evidence-based approach of CORE among a recovery population, COAL will work with individuals and families who have become disengaged from the workforce due to a decline in the coal and manufacturing industries, limited development of new industry and the pandemic, officials said.
"By taking a holistic, systemic approach to workforce development, the COAL project champions the health and wellness of individuals and families while creating jobs with competitive wages and benefits," said Ashley Shaw, director of the CORE program and leader of the COAL project. "The success of this project has the opportunity to make a positive impact on families and communities for years to come."
Several other projects in West Virginia also received ARC grants. Monday's ARC announcement is the largest single POWER awards package to date since the initiative launched in 2015.
To see the full list of grant awards and more information, visit www.arc.gov/POWER.