Coal is Back, at Least For a Bit, Lifting Profits at CONSOL Energy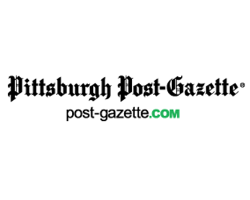 November 2, 2022 - Despite a list of problems, ranging from roof falls to equipment breakdowns to uncooperative geology, Cecil Township-based Consol Energy Inc. is riding a wave of high coal prices and a global energy market that, at least for a short time, is hungry for coal.
Russia's invasion of Ukraine and the subsequent halt in Russian gas flows to Europe has nudged coal markets in two ways.
One, it pushed up the price of natural gas across much of the world, which made coal a more cost-effective fuel in some places. Two, some utilities in Europe expect to burn more coal in the short term to displace Russian coal and gas, and that has also driven demand and higher prices for coal.
The benchmark price of seaborne coal arriving in Europe averaged $360 per ton during the past quarter — compared to $155 a ton a year ago — Consol told analysts on Tuesday. Prices have fallen by more than a third since then but are still more attractive than domestic prices, the company said.
Even so, U.S. prices have risen as well.
Northern Appalachian coal traded at an average of $185.80 last week, according to data from the U.S. Energy Information Agency. At this time last year, it was $67.15.
Consol exported about half of its production during the third quarter.
Demand is also strong in the U.S., Consol's CEO Jimmy Brock said.
"Domestically, coal-fired electric generation units are delaying retirements," he told analysts. "And internationally, we are seeing countries bring back coal-fired electricity generating units, particularly in Europe."
Germany has restarted or delayed the retirement of more than a dozen coal-fired power stations.
In the U.S., quoting data from IHS McCloskey, Consol said 40 coal-fired power plants that were scheduled to retire have announced they would stay open longer by an average of two years.
And while Consol doesn't necessarily serve the American power plants that have decided to remain open, their pull on the already limited supply of coal available will likely keep prices elevated across the board.
The International Energy Agency, in its World Energy Outlook last month, said coal-fired generation reached a historic high last year.
"In advanced economies, where coal use had been declining, demand increased by nearly 10%," the IEA wrote. "In emerging market and developing economies, which account for just over 80% of global coal use today, demand rose by 5%."
In Europe, coal burn is likely to remain high for the next few years, Adam Woods, a senior research analyst with Wood Mackenzie, predicted in September. But, "we believe that this will be a relatively short-term event," he wrote.
Coal demand will continue its decline after that, he said, driven out by climate commitments and new renewable energy additions.
This recent runup in coal demand and prices isn't a shift in the paradigm, experts said. It's a temporary phenomenon — but a lucrative one for coal companies, especially those that can shift between coal staying in the U.S. and going abroad, and those that can serve power plants and industrial consumers.
The higher coal revenue helped to offset a number of challenges on the ground for Consol.
Like its peers, the firm has seen inflation and supply chain bottlenecks mess with its costs and production schedules.
In September, Consol started its new coal preparation plant at its new Itmann Mine in West Virginia, which produces metallurgical coal. The first shipment of that coal set off in October.
But the ramp-up hasn't happened as quickly as the company hoped because of delays in equipment delivery.
At the company's southwestern Pennsylvania Mining Complex, which includes Consol's Bailey, Enlow Fork, and Harvey mines that supply both domestic and international markets, there has been a delay in starting up a fifth longwall section.
The miner reported net income of $152 million, or $4.25 per share, during the third quarter. For the same period last year, Consol posted a loss of $114 million, or $3.30 per share.