Industrial Action Begins at Australian Met Coal Mines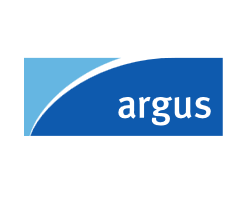 By Parvin Chong
November 3, 2022 - Workers at Australian-Japanese joint venture BHP Mitsubishi Alliance have started industrial action at four coking coal mines in Queensland, although there were no immediate concerns about supplies.
Protected industrial action is under way at Blackwater, Saraji, Peak Downs and Goonyella Riverside, with bans on overtime and step-up duties in place until further notice, the Mining and Energy Union (MEU) said on 3 November. Union members at Peak Downs and Goonyella Riverside will also take a five-hour stoppage on 4 November so that members can attend a Moranbah Miners memorial event.
"Our position for now is that we are planning for all scenarios and have a detailed business continuity plan in place to minimise disruption and ensure safe operations," a BHP spokesperson told Argus.
The action would be strategic, measured and responsive to BHP's willingness to address members' job security concerns, said MEU Queensland district president Stephen Smyth.
"With coal prices so high there is constant pressure to maintain and increase production, so we are confident our bans and stoppages will be felt," he said.
MEU remains in dialogue with BHP to work through members' concerns about protecting current and future permanent jobs. But it warned that it will not hesitate to launch further industrial action if progress is deemed insufficient by members.
Market participants were considering the impact of the action on production and seaborne coking coal prices. The strike action did not seem severe, a Singapore-based trader said. "Panic might come if it escalates or [bad] weather arrives again," another Australian supplier cautioned.
The Argus-assessed Australian premium low-volatile hard coking coal price was at $315.80/t fob Australia on 3 November, up by 17pc on the previous month and down by 22pc from a year earlier. [Australia's hard coking coal shipments in September]https://direct.argusmedia.com/newsandanalysis/article/2387176 rose to their highest level since June, with hard, pulverised coal injection (PCI) grade and semi-soft coking coal exports each at three-month highs respectively.