Peabody Approves $140 Million Redevelopment Capital for Australia Coal Mine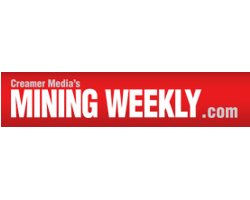 By Mariaan Webb
November 4, 2022 - U.S-based coal miner Peabody Energy has begun initial steps to redevelop its North Goonyella mine – a hard-coking coal longwall operation in Australia with more than 70-million tons of reserves.
The company on Thursday announced an initial $140-million of redevelopment capital budget for further ventilation, equipment, conveyors and infrastructure updates in anticipation of reaching development coal – subject to regulatory approvals – in the first quarter of 2024.
Development costs beyond the current board-approved amount are estimated to be $240-million, allowing longwall operations to start in 2026.
Peabody said project returns were estimated at about 25%, solely for 20-million tons of longwall production over five years, with further options to develop the remaining reserves.
The project would benefit from substantial infrastructure and equipment in place at the mine including a new 300 m longwall system, a proven coal handling preparation plant, a dedicated rail loop for transport to the Dalrymple Bay Coal Terminal, and an accommodation village with housing and service amenities for more than 400 workers.
North Goonyella is expected to reweight Peabody's long-term production and revenue toward metallurgical coal and to generate attractive returns at historical long-term metallurgical prices.
"We are pleased to be moving forward with redevelopment of the North Goonyella southern reserves to unlock the value of this strategic asset as we continue to strengthen our balance sheet," said president and CEO Jim Grech in a statement announcing its third-quarter results.
Meanwhile, Peabody reported net income attributable to common stockholders of $375.1-million, or $2.33 a diluted share, for the third quarter of 2022, compared with a net loss attributable to common stockholders of $44.2-million, or $0.38 a diluted share, in the prior year quarter.
"All of our business segments continued to build on first-half momentum and reported strong performance results, delivering free cash flow of over $460-million and adjusted Ebitda of $439-million while recovering from significant weather events in the early part of the third quarter, setting the stage to finish the year even stronger," said Grech.
He added that coal prices remained at levels that result in a favourable outlook for each of its operating segments.