China Cuts Australian Investment on Politics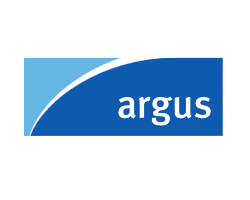 By Jo Clarke

November 4, 2022 - The difficult diplomatic relationship between Beijing and Canberra is cutting Chinese investment in Australian mining projects, just as it becomes increasingly difficult to secure capital, according to Chinese state-owned Sinosteel subsidiary Sinosteel Australia's managing director David Sun.
Chinese investment in Australia was $778mn last year, down by 70pc from 2020 and from a peak of around $16bn in 2008, as the bilateral relationship between the nations has soured, Sun told the International Mining and Resources Conference (IMARC) 2022 in Sydney. This, combined with an opaque, lengthy and complex Foreign Investment Review Board (FIRB) process, has resulted in Chinese investors seeking opportunities elsewhere.
"The potential for Chinese investment in Australia is huge because there are so many synergies between our two economies," Sun said.
Australian firms are finding it increasingly difficult to access financial backing because of economic turmoil globally, rising project costs driven by inflation, and growing concerns from traditional lending institutions about environment, social and governance (ESG) in mining. At the same time, the transition to a low-carbon economy requires large numbers of new mines to be built to deliver critical minerals for renewable energy products.
The FIRB maintains that it has a low rejection rate for mineral investments in Australia, but Sun argues that the process is so long for Chinese firms that many of them give up and that dissuades others from even considering the process. It is also hard to comprehend FIRB's reasons for accepting or rejecting applications, and their decision is final, he added.
Australia has no immediate plans to follow Canada's lead in limiting Chinese investments in critical mineral and metals mining or processing, Australia's federal resources minister Madeleine King said on the sidelines of IMARC. Australia has traditionally been a supplier of energy fuels in coal and gas, but has rich deposits of critical minerals, iron ore and bauxite, which are all needed to build renewable energy projects.
"We must bring forward a new wave of investment in our resources sector, and further demonstrate how Australia is not only reducing emissions at home, but also is a crucial player in the global efforts to reach net zero emissions," King told the IMARC.
Sinosteel invested in Australia through the Channar iron ore joint venture with UK-Australian mining firm Rio Tinto in 1987. It is also looking to develop the Midwest iron ore project, which it acquired in 2019, possibly in a joint venture with Australian iron ore producer Fortescue.