Manchin, Moore Bash Biden Over Talk of Shutting Down Coal Plants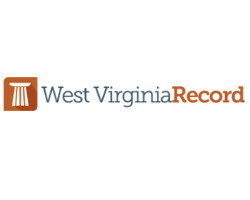 By Chris Dickerson
November 8, 2022 - U.S. Senator Joe Manchin said President Joe Biden's suggestion that his administration is going to shut down coal plants is "outrageous and divorced from reality."
Biden made the comments November 4 during a speaking engagement in California.
"We're going to be shutting these plants down all across America and having wind and solar also providing tax credit to help families buy energy-efficient appliances," he said in Carlsbad.

Moore
On Saturday, Manchin (D-W.Va.) said Biden's comments "ignore the severe economic pain the American people are feeling because of rising energy costs." He also said the president's comments show it's "time he learns a lesson."
"Comments like these are the reason the American people are losing trust in President Biden and instead believes he does not understand the need to have an all in energy policy that would keep our nation totally energy independent and secure," Manchin said in a November 5 statement. "It seems his positions change depending on the audience and the politics of the day. Politicizing our nation's energy policies would only bring higher prices and more pain for the American people."
Manchin, a Democrat and chairman of the Senate Energy and Natural Resources Committee, said Biden has never said such comments to him.
"Being cavalier about the loss of coal jobs for men and women in West Virginia and across the country who literally put their lives on the line to help build and power this country is offensive and disgusting," Manchin said. "The President owes these incredible workers an immediate and public apology and it is time he learn a lesson that his words matter and have consequences."
Later Saturday and again on November 7, White House press secretary Karine Jean-Pierre said Biden's words have been "twisted."
"The President's remarks … have been twisted to suggest a meaning that was not intended; he regrets it if anyone hearing these remarks took offense," she said Saturday. "The President was commenting on a fact of economics and technology: as it has been from its earliest days as an energy superpower, America is once again in the midst of an energy transition."
Jean-Pierre also said Manchin is a "tireless advocate for his state and the hard-working men and women who live there."
According to the latest data available from 2020, 88 percent of electricity West Virginia generated was from coal. The state is responsible for about 13 percent of the nation's coal production and fourth in total energy production. West Virginia's net energy export in 2020 was 229.5 trillion BTUs.
West Virginia Treasurer Riley Moore, a Republican, also lashed out at Biden's comments.
"President Biden has finally said out loud what we've known all along: He and his liberal allies want to shut down the coal, oil and natural gas industries and force Americans into more expensive and unreliable forms of energy," Moore said in a November 7 press release. "This must be stopped – and that's why we've been fighting for the past two years against the radical anti-fossil fuel agenda being pursued by his administration and their pro-ESG (Environmental, Social and Governance movement) globalist allies on Wall Street."
Moore was the first state treasurer to pull investments and restrict business with BlackRock and four other financial institutions because of their to their anti-fossil fuel practices.
"Make no mistake: If Biden and his allies in the ESG movement succeed, Americans will see energy prices soar far higher than where they have been so far this year," Moore said. "The crippling inflation we see now will be nothing compared to where they want to take us.
"This is why we must be unrelenting in our fight against this Administration's agenda and that of their woke corporate allies. If the ESG movement succeeds, Biden's dream of shutting down all coal, oil and natural gas plants will come about and Americans will literally be left out in the cold.
"Our growing coalition has consistently said we will never bend the knee to this un-American agenda, and we will continue to stand up for the American people and their access to affordable, reliable sources of energy."