West Virginia Governor Blasts Biden for Coal Plant Comments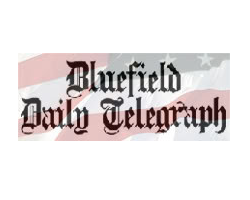 November 8, 2022 - Gov. Jim Justice has joined a chorus of criticisms regarding comments made by Pres. Joe Biden relating to closing coal-fired electricity generating plants.
During a speech in California on Friday Biden said coal plants are too expensive to operate and "we're going to be shutting these plants down all across America" in a shift to renewables like solar and wind.
"If President Biden was my dad, I would not let him continue on as president," Justice said during his pandemic briefing Monday. "He is struggling in every way."
All forms of energy should be "embraced," Justice said, but "it is frivolous to think we can do without our fossil fuels. It is insulting to the good men and women who have mined our coal."
"Maybe one day we will be able to do without fossil fuels…" he said, but not now.
Sen. Joe Manchin , D-W.Va., also blasted Biden's remarks.
"President Biden's comments are not only outrageous and divorced from reality, they ignore the severe economic pain the American people are feeling because of rising energy costs," he said in response. "Comments like these are the reason the American people are losing trust in President Biden and instead believes he does not understand the need to have an all in energy policy that would keep our nation totally energy independent and secure. It seems his positions change depending on the audience and the politics of the day. Politicizing our nation's energy policies would only bring higher prices and more pain for the American people."
But Manchin said Biden has never said anything like that to him personally.
"Let me be clear, this is something the President has never said to me," he said. "Being cavalier about the loss of coal jobs for men and women in West Virginia and across the country who literally put their lives on the line to help build and power this country is offensive and disgusting. The President owes these incredible workers an immediate and public apology and it is time he learn a lesson that his words matter and have consequences."
West Virginia State Treasurer Riley Moore said Biden wants "to shut down the coal, oil and natural gas industries and force Americans into more expensive and unreliable forms of energy."
"This must be stopped – and that's why we've been fighting for the past two years against the radical anti-fossil fuel agenda being pursued by his Administration and their pro-ESG (Environmental, Social and Governance) globalist allies on Wall Street."
The ESG movement relates to business decisions that take the impact on those three factors into consideration.
According to The Hill, White House Press Secretary Karine Jean-Pierre responded to Manchin's comments on Saturday, saying that "President Biden knows that the men and women of coal country built this nation" and emphasized the reduction in unemployment rates in West Virginia, one of the largest coal-producing states in the nation, since Biden took office.
"The President's plans are already bringing new energy and manufacturing jobs to the region, and in the years ahead, will continue to create new jobs with projects like hydrogen energy generation," she said, adding that Biden was speaking to an ongoing "energy transition" in the U.S. with the goal of combating climate change by producing "clean and efficient American energy."