Cop 27: China Pledges to Curb Methane Emissions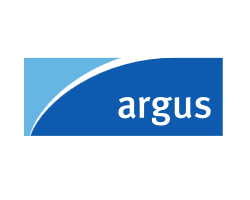 November 10, 2022 - China has drafted a national strategic plan to curb methane emissions, following on a promise it made at last year's UN climate summit to reduce emissions in the 2020s.
The plan will aim to rein in methane emissions in the energy sector, among other sectors. But it is unclear the extent China will involve mitigation from the coal sector, raising doubts regarding the country's decarbonisation goals.
China and the US agreed to work on methane at last year's Cop, bringing methane emissions into the spotlight. But climate talks between the two sides has stalled because of heightened tensions over Taiwan since August, with only informal talks as of today.
China's climate envoy Xie Zhenhua did not say if China plans to include methane in future nationally determined contribution (NDC) targets at a Cop 27 UN climate summit panel session in Sharm el-Sheikh, Egypt, where world leaders are gathered from 6-18 November. But China has included methane in its target to reach carbon neutrality before 2060. The country's peak emissions target before 2030 involves mainly energy-related CO2 emissions while its carbon neutrality target has a wider scope, covering economy-wide greenhouse gas (GHG) emissions.
Methane is the second-biggest contributor to global warming after CO2. And China is the world's largest emitter of methane from fossil fuel operations. But China, along with Russia and India, opted not to join the Global Methane Pledge launched at last year's Cop 26 in Glasgow, Scotland.
Participants joining the pledge agreed to take voluntary actions to contribute to a collective effort to reduce global methane emissions by at least 30pc from 2020 levels, which could eliminate over 0.2°C warming by 2050.
China in 2016 included controlling non-CO2 GHG in its 13th five-year plan from 2016-20. The country in March 2021 outlined in its 14th five-year plan from 2021-25 the goal of strengthening the control of other GHGs such as methane, hydrofluorocarbons and carbon tetrafluoride, but has not provided a concrete plan.
China is targeting methane emissions reduction in oil and gas, agriculture production and waste treatment, Xie said. But he did not mention coal mines that are estimated to be responsible for over 90pc of China's methane emissions from the energy sector. China has stopped reporting coal mine methane emissions to the United Nations Framework Convention on Climate Change (UNFCCC) since 2014.
"We have proposed some preliminary goals because China still has weak basic capabilities and lacks a strong statistical foundation," Xie said. "We need to establish a system for monitoring and auditing the statistics."
China already has plans in place to reduce methane emissions and will focus on implementing them, but these will require new technologies and financing, he added.
The last publicly reported data in 2014 show coal mining accounted for 39pc of China's methane emissions.
China last year secured a last-minute watering down of Cop text on coal and is still ramping up coal power plant construction, suggesting it will be tough to abate methane emissions from the sector.
Abandoned coal mines will also leak methane. Coal mining-related methane emissions are expected to decline as the overall amount of coal mined in China falls, but coal mining emissions will constitute between 39-44pc of total methane emissions over 2015-2030, according to a report from non-profit consultancy the Innovative Green Development Program, citing research from China's Tsinghua University.
Researchers at Tsinghua also argue abating methane from the coal sector is costlier than the oil and gas sector. Most methane emissions from the US and the EU come from the latter instead of the coal sector.
Sector
Share
Coal mining
39
Oil and gas system
2
Agriculture
42
Waste management
12
Others
5
Total
100