COP 27: France's Macron Calls for Further Funding of Coal Phasedown Deals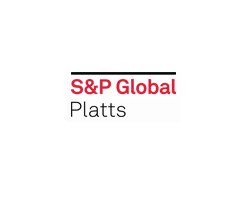 November 11, 2022 - Support offered to South Africa to help phase down coal-fired power must be extended to countries like Indonesia and India, French President Emmanuel Macron told the UN Climate Change Conference in Sharm el-Sheikh, Egypt, Nov. 7.
France, Germany, the UK and the US endorsed Nov. 7 South Africa's Just Energy Transition Investment Plan to phase-out coal-fired power plants and accelerate renewables. The plan is being supported by $8.5 billion of initial funding from the Western economies.
"We've taken the first major step forward with South Africa, now we will scale this up with India and Indonesia," Macron told the conference.
"We as developed nations must transition away from coal, and help emerging economies to do so as quickly as possible," he added.
Ongoing discussions this year have seen countries start to work out what "coal phasedown" means for them, with COP27 expected to deliver further Just Energy Transition Partnerships.
"It is likely this model will be copied, at least in part, for other countries as the G7 steps in with funding," London-based climate think tank Ember said.
"Indonesia is likely to announce a deal at COP27, following negotiations over the last 12 months; and potentially also Vietnam," it said.
While India was another candidate for this kind of financing, there were expectations the country would wait until it hosted G20 talks next year, Ember Global Program Lead Dave Jones said.
"These partnerships could represent critical initial steps towards what will be complex national energy transitions that need international support," Jones said.
The Indian government launched Nov. 3 an auction process for 141 new coal mines.
Launching the round of auctions, federal finance minister Nirmala Sitharaman said amid rising global energy prices, "a fast-growing economy like India needs greater investment in coal production and gasification projects."
India is the third-largest emitter of CO2 in the world.
In a reference scenario, S&P Global Commodity Insights Global Integrated Energy Model forecasts India's carbon emissions rising to 2.89 billion mt/year in 2030 from 2.41 billion mt/year in 2022, and rising further to 3.37 billion mt/year in 2045.