Who's Hiring Who? Hiring Activity Related to Environment Increased by 16% in the Mining Industry in Q3 2022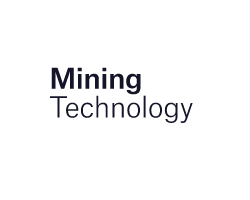 November 14, 2022 - The global mining industry experienced a 16% rise in new job postings related to environment in Q3 2022 compared with the previous quarter, according to GlobalData's Jobs Analytics. This compares to a 16% increase in the previous quarter and an 129% increase versus Q3 2021.
Notably, Miscellaneous Engineers jobs accounted for a 3% share of the global mining industry's environment-related total new job postings in Q3 2022, up 27% over the prior quarter.
Miscellaneous Engineers drive environment-related hiring activity
Miscellaneous Engineers, with a share of 3%, emerged as the top environment-related job roles within the mining industry in Q3 2022, with new job postings rising by 27% quarter-on-quarter. Software and Web Developers, Programmers, and Testers came in second with a share of 3% in Q3 2022, with new job postings rising by 15% over the previous quarter.
The other prominent environment roles include Computer and Information Systems Managers with a 3% share in Q3 2022, Database and Network Administrators and Architects with a 2% share of new job postings.