Metallurgical Coal Producers Association 49th Annual Fall Meeting & Awards Banquet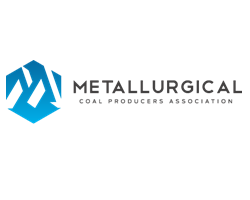 November 14, 2022 - MCPA (Metallurgical Coal Producers Association) and Virginia Department of Energy's 49th Annual Fall Meeting and Awards Dinner is scheduled Tuesday November 29, 2022, beginning at 4:00 p.m. at the Russell County Conference Center, Lebanon, VA. MCPA is excited to have Virginia Department of Energy join in recognizing the coal industry's best companies in reclamation and safety winners.
There is a fantastic program. Randy Moore, Virginia Department of Energy will open the program followed by Cody Mumpower, Deputy Director, Congressman Morgan Griffith's office and MCPA's government affairs and environmental team - Ben Beakes, President and WV Government Affairs; Clark Lewis, Virginia Government Affairs; and Brooks Smith, Environmental Affairs.