Biden's False Coal Remarks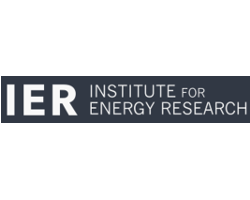 November 15, 2022 - "No one is building new coal plants because they can't rely on it, even if they have all the coal guaranteed for the rest of their existence of the plant," Biden said at a recent event touting his administration's economic policies in Carlsbad, California. He continued to tout: "We're going to be shutting these plants down all across America and having wind and solar." But, the facts are: In 2021, the United States generated 21 percent of its electricity from coal—almost twice as much as wind and solar combined. Wind and solar power are intermittent sources that cannot compete with coal because they are only available when the wind blows and the sun shines. As inherently part-time energy, renewables require backup power either from coal, natural gas, or nuclear power or from expensive storage batteries that are not included in their cost estimates. The truth is, U.S. residential electricity prices have increased by 27 percent since 2010, as more and more renewable energy has been mandated and subsidized into the system. And, those prices will continue to increase as Biden pushes more wind and solar on the system, requiring all those additional expenditures.
To understand the unreliability of intermittent wind, one only must look at statistics from Alberta, Canada. Alberta has 32 wind farms with 3,076 megawatts of capacity. But, on Tuesday evening, November 7, during the peak supper usage period, Alberta's 32 wind farms were producing just 15 megawatts of electricity, hovering very close to that level for at least the next eight hours, which is just 0.5 percent of capacity. By 12:30 that night, wind power production across hundreds of wind turbines in an area larger than Belgium, Luxemburg and the Netherlands combined was just three megawatts—0.1 percent of capacity. No nation and particularly no superpower should make wind and solar power the basis for its electricity system if it wants to continue its superpower status. Someone should tell Biden.
China and India Continue to Build Coal Plants
Biden has made shifting the United States out of fossil fuels the centerpiece of his program to reduce carbon emissions. However, as the United States shutters coal plants, China and India are building them. In April, China announced it will increase coal output by 300 million tons this year—that increase alone being about half of total U.S. coal production. China already consumes about 8 times as much coal as the United States. Despite Chinese President Xi Jinping pledging last year that China would start cutting coal consumption in 2026, state think tanks are expecting coal-fired power generation capacity to increase by 150 gigawatts over the 2021-2025 period. These plants easily operate for 4 or 5 decades. The new plants would put China's known coal-fired generation capacity at 1,230 gigawatts—about 6 times the U.S. coal-fired generating capacity. And increasingly, the U.S.'s plants sit idled since wind and solar have first access to the grid.
India too depends mostly on coal generation and it is preparing to add as much as 56 gigawatts of coal-fired generation capacity to meet growing demand for electricity. The increase in coal-fired capacity would represent about a 25 percent increase in the country's current 204 gigawatts of coal capacity. Coal-fired generation accounts for about 75 percent of the country's consumption of coal. According to India's prime minister, India is prioritizing "reliable" power to further economic growth—something President Biden is not doing for Americans. China has announced the same goals regarding reliability and security. India also intends to import coal as needed to buttress its own domestic supply of coal. India primarily imports coal from Indonesia, but it has also imported coal from Russia despite western sanctions on Russia due to its invasion of Ukraine.
China accounts for over half of all global coal-fired electricity production and India accounts for another 12 percent. China's coal consumption produced over 70 percent of China's carbon dioxide emissions in 2021—a growth rate of 2.5 percent from 2020. China's carbon dioxide emissions in 2021 were over twice those of the United States and are growing. In fact, their 2020 emissions were equal to the emissions of the United States, EU27, Japan and India combined. India's carbon dioxide emissions in 2021 were 12.5 percent higher than in 2020 and the third largest in the world, behind China and the United States.
Coal Plants Are Efficient and Clean
The coal plants that China is building are state-of-the-art with environmental controls. Research by the National Energy Technology Laboratory (NETL) shows that a new coal plant with environmental controls reduces nitrogen oxides by 83 percent, sulfur dioxide by 98 percent, and particulate matter by 99.8 percent compared to plants without controls. According to NETL, over the next 30 years, new coal production of 145-345 million tons could result in 47,500 coal mining jobs. The carbon products could also result in product value of near $139 billion and 480,000 manufacturing jobs tied directly to carbon products. U.S. air quality has steadily and substantially improved in recent decades because emissions from coal plants have steadily declined. Between 1970 and 2021, the combined emissions of the six common pollutants (PM2.5 and PM10, SO2, NOx, VOCs, CO and Pb) dropped by 78 percent.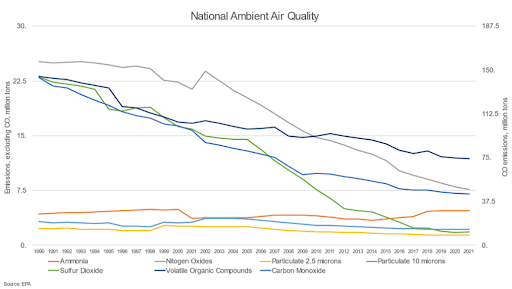 Conclusion
President Biden spouts off without knowing the data, particularly when it comes to energy. As Senator Joe Manchin said, Biden's remarks were "outrageous and divorced from reality" while also dismissing "the severe economic pain the American people are feeling because of rising energy costs." Manchin also said, "Comments like these are the reason the American people are losing trust in President Biden and instead believe he does not understand the need to have an all-in energy policy that would keep our nation totally energy independent and secure."
Coal is reliable, efficient, and clean and the preferred choice of China and India. If the United States transitions from fossil fuels to wind and solar power, it will mean no change in global emissions for China and India will be producing more emissions than the United States reduces, negating any effect. Further, it will make our electric system unreliable, place our national security in an increasingly perilous status, and cost Americans more for energy as wind and solar power require backup from expensive storage batteries, for which China dominates the world supply chain. Europeans have found that reliance on wind and solar power is highly correlated with higher prices for energy and electric power. Germany's energy transition started decades ago and their residential electricity prices escalated to triple U.S. residential electricity prices and the highest in the industrialized world, even prior to Russia's invasion of Ukraine. That is what Americans can look forward to under Biden's energy policies.