Proposed Fossil Fuel Phase Down Wording Risks Delay on Coal Closures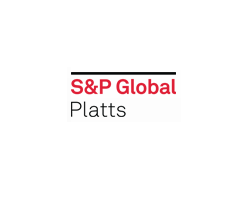 November 18, 2022 - Referencing all fossil fuels in new "phase down" wording in a COP27 UN climate statement risked slowing the closure of coal-fired power stations, the European Commission's Executive Vice President Frans Timmermans said in Sharm El-Sheikh Nov. 17.
With one day to go in the UN climate conference, the Egyptian presidency is struggling to finalize a cover text summarizing advances in political intent flowing from the talks.
"The only thing I want to avoid is that we put all the fossil fuels in the same batch when we say phase down, because we all know that it's going to take a lot longer to phase down natural gas than to phase down coal," Timmermans said.
Lumping all fossil fuels together, as suggested by India, would risk "synching" coal closures with natural gas, he said.
"Coal is so much dirtier than natural gas, the sooner we can get rid of it the better," he said, calling on parties to accelerate pre-2030 climate efforts.
India and China were instrumental in watering down language on coal in the Glasgow Climate Pact last year, removing the call for a phase out and replacing it with "phase down."
Now India has called for coal to be replaced by all fossil fuels in an updated phase down cover text call.
"If the conclusion of this COP just reaffirms the Glasgow pact, then Sharm El-Sheikh would be a failure," said European MEP Bas Eickhout, vice-chair of the European Parliament's Committee on the Environment, Public Health and Food Safety.
"1.5 degrees Celsius is not a target, it's a limit," he said.
In a reference scenario, India's carbon emissions are set to rise from 2.41 billion mt/year in 2022 to 2.89 billion mt/year in 2030, according to S&P Global Commodity Insights' integrated energy model.
The power sector is a dominant driver of these emissions, with production from coal-fired generation forecast to peak in 2045 at 1,980 TWh.
Addressing the summit in the early evening of Nov. 17, COP27 President Sameh Shoukry said: "It is evident at this late stage of the COP27 process there are still a number of issues where progress remains lacking with persisting divergent views amongst parties."
The mitigation work program was yet to reach an outcome, adaptation had been held back by procedural matters and "ambitious outcomes on finance have not yet materialized," Shoukry said.
Parties were also shying away from difficult political decisions on loss and damage, he said.