Five Winners Awarded 2022 NIOSH Mine Safety and Health Technology Innovations Awards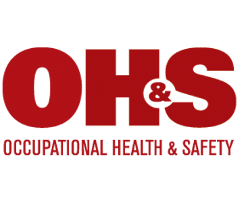 By Alex Saurman
November 19, 2022 - Working in a mine poses many hazards. In 2019, 22 mine machine operators and earth drillers were fatally injured at work, according to the Bureau of Labor Statistics.
But recent strides in technology may help reduce some of the hazards and improve the health and safety of mine workers. This week, five companies and organizations that are designing or re-imagining technology and ways to work in mines were recognized with awards.
According to a news release, the National Institute for Occupational Safety and Health (NIOSH) Mining Program, along with the Essential Minerals Association, the National Mining Association and the National Stone, Sand and Gravel Association, announced the winners of the 2022 NIOSH Mine Safety and Health Technology Innovations Awards.
"It is a benefit to the entire mining industry to have such innovative approaches tackle both new and persistent challenges," said NIOSH Associate Director for Mining Jessica Kogel, Ph.D., in the news release.
The awards recognize one winner in four different categories.
Industrial Minerals
The industrial minerals category was won by Genesis Alkali. Engineers at Genesis Alkali designed an "improved extraction well system" with two casings to keep electrical components from being exposed to "mine atmosphere" and gas, according to NIOSH.
Coal
CONSOL Energy and Simmons Equipment Company were recognized under the coal category for their scoop bucket, the S360. According to NIOSH, "[t]he S360 bucket can lift and lower rather than merely tilt up or down, which offers a combination of operational and safety benefits." This provides benefits like faster attachment changing times and increased visibility.
Metal
The winner of the metal category is Emesent. Emesent used "specialized drone autonomy technology" to map out "inaccessible underground areas" in the mine that previously required the accuracy of "engineers and surveyors." This technology can help workers avoid these areas and reduce the "risk of ground falls."
Stone, Sand and Gravel
In the final category, stone, sand and gravel, Peckham Industries was awarded for its "implementation of a strategic stope hole." According to NIOSH, this stope hole "deliver[s] rock mined in the surface quarry down to the underground operation close to the primary and secondary crushers," therefore "eliminat[ing] excessive transport time needed to move the crushers" and reducing the need for workers to be underground.