Coal Miner's Swap Meet Returns After Two-Year COVID Hiatus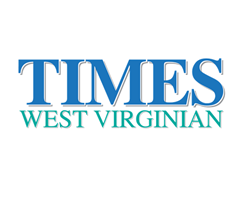 November 21, 2022 - For the first time in two years, the Northern Appalachian Coal Mining Heritage Association is going to be able to host its largest fundraising event of the year.
The 8th Coal Miner Appreciation Day Swap Meet is scheduled for Saturday, Dec. 10 at the Arts and Antiques Marketplace, 205 Adams St., Fairmont, West Virginia. As in previous years, NACMHA President Mike Rohaly said he wanted the event to take place in tandem with the Feast of the Seven Fishes.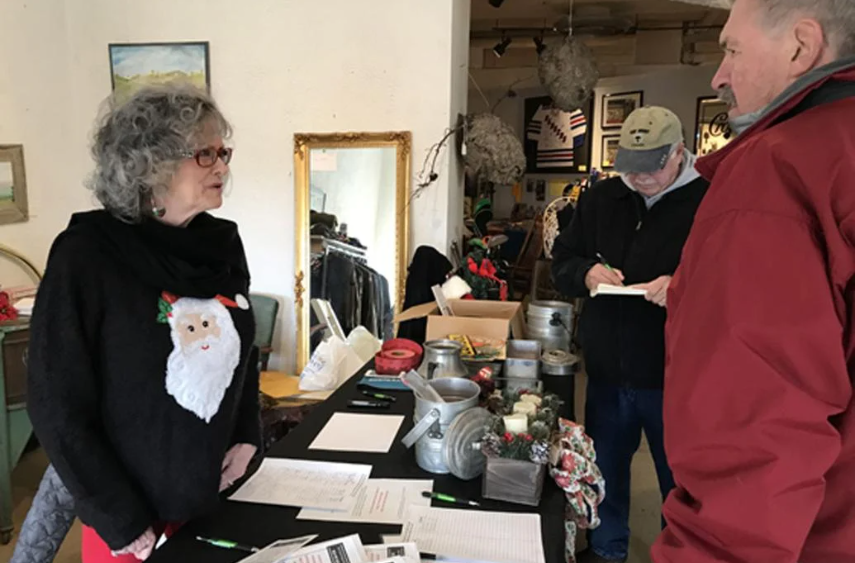 In this photo from Dec. 2018, Janet Lieving, left, signs in guests and gives them information on the Miner Swap Meet at the Arts and Antiques Marketplace in downtown Fairmont.
PHOTO BY EDDIE TRIZZINO
"This is kind of our organization's only fundraiser,"?Rohaly said in a previous Times West Virginian interview. "I have wanted to have it the same day of the Feast of the Seven Fishes because I thought it would be mutually beneficial.?Of course, the Feast of the Seven Fishes is an Italian-based feast, and especially the earlier coal miners in this community, I would say were more than 50 percent Italian."
The swap meet offers NACMHA members, coal miners and others to gather together to display and view miner memorabilia. Some items swapped at previous meets have included tools that were used by miners, including oil wick lamps, carbine lights, mine scrip and even canary cages.
Unlike many miners in North Central West Virginia, whose families have worked for generations in the mines, Rohaly's mining history begins with him.
"I don't proclaim to be any third generation, fourth generation coal miner because I'm not,"?Rohaly, president of NACMHA, said. "I think I've got a different perspective than a lot of the people who are the third and fourth generation. Me, being a first generation guy coming to this coal-rich area, I appreciate the sacrifice these guys have made."
He became involved in the nonprofit as a way to pay tribute to the miners who have lost their lives on the job, and the ones who are continuing that work in the field today.
Rohaly said he believes there is a lot of synergy in hosting the swap meet during The Feast due to the number of miners with Italian heritage who have worked in West Virginia.
"This is a way, an opportunity for like-minded people to get together and share stories and collectibles,"?Rohaly said. "It's almost entirely coal mining stuff."
Aside from the feast, the swap meet will also take place a few days after Miners' Day, which is Dec. 6. Rohaly said Miners' Day began in 2009 after a Fairmont man petitioned the U.S.?Senate to recognize the contributions that miners have made to the U.S.
Rohaly wants the miner's recognition day to benefit others everyone. The annual date of Dec. 6 was chosen because it was the day of the Monongah Mine explosion, which killed 362 coal miners in the largest industrial disaster in history.
"Coal miners, they get overlooked, and first, second and third-generation coal miners, they just see it as part of their nature, they don't see it as anything that special."
Having a different perspective on the career, Rohaly wants these workers to know that they are special, and he works in his organization to make the most of days of recognition.
The doors for vendors will open at 10 a.m. with the swap meet beginning at 11 a.m. and lasting until 4 p.m. The table rental fee is $20 per table and space is limited. Table reservations are due no later than Nov. 26.
For more information, contact NACMHA at nacmha@aol.com or call Red Brewer 304-837-8563 or Mike Rohaly at 304-534-1776.