Australian MP Demands Inquiry Into Coal Export Quality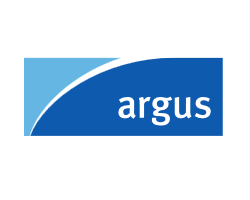 By Jo Clarke

November 22, 2022 - Australian politician Andrew Wilkie has called for an inquiry into alleged fraudulent reporting of coal quality that aimed to inflate the reported grade and dryness of exports to improve competitiveness and achieve higher prices.
"An executive from the Australian coal industry has provided me with thousands of documents that prove Australian companies have been lying for years about the quality of our coal," Wilkie, an independent federal MP, told the Australian parliament on 21 November. "And that's important because the fraud is environmental vandalism and makes all the talk of net zero emissions by 2050 a fiction. It could also be criminal, trashing corporate reputations as well as our national reputation."
Wilkie named mining and resources firms Terracom, Anglo American, Glencore and Peabody, as well as Australian bank Macquarie Bank and accounting company Ernst and Young, as being involved in the use of fraudulent coal quality certificates for exports to Japan, South Korea, China and India, without giving more details.
The Australian Securities and Investment Commission (ASIC) last week decided not to proceed with an investigation into Australian certifier ALS, which has admitted that 45-50pc of its certificates had been tampered with without justification since 2007. The discrepancies were revealed as part of an unfair dismissal court case in which a former Terracom employee alleged that senior management had directed him to go to ALS and demand that the data in coal certificates be changed.
Wilkie said another testing firm in Australia, SGS, has also been caught issuing certificates asserting that the moisture content of coal is lower than its initial test work indicated.
"Coal companies operating in Australia are using fraudulent quality reports for their exports, and paying bribes to representatives of their overseas customers to keep the whole scam secret," Wilkie told parliament. "And this has allowed them to claim, for years, that Australian coal is cleaner than it is in order to boost profits and prevent rejection of shipments at their destination."
Peabody told Argus it "strenuously denies" Wilkie's claims. Anglo American described the allegations relating to it as "entirely false" and said it had undertaken an investigation when testing issues were first reported in early 2020 and found no evidence that its cargoes had been affected. Glencore noted Wilkie's comments and said it had not been involved in any related investigations or proceedings. Terracom, Macquarie, Ernst and Young and SGS did not respond to requests for comments.
Australia is a major coal exporter, shipping 199mn t of thermal coal in 2021 , with Japan taking 81mn t, South Korea 38mn t, Taiwan 27mn t, India 18mn t and Vietnam 8mn t. It exported 166mn t of metallurgical coal last year, with buyers including India with 53mn t, Japan 39mn t, South Korea 23mn t, Taiwan 11mn t and Vietnam 8mn t.
China was previously a major customer, but Beijing banned imports of Australian coal in 2020 largely because of diplomatic tensions between the two nations. An easing of these tensions following a meeting between Chinese president Xi Jinping and Australian prime minister Anthony Albanese had raised hopes that the coal trade may resume.