WV Governor's Roads to Prosperity Program Entering its Fifth Year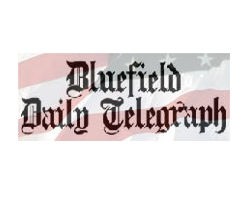 November 22, 2022 - In October 2017, WV Gov. Jim Justice and the West Virginia Department of Transportation (WVDOT) rolled out the $2.8 billion Roads to Prosperity highway and bridge construction and maintenance program. It would prove to be the largest infrastructure investment in the history of the Mountain State, and helped to jump-start the long-delayed King Coal Highway project in Mercer County.
Justice announced $58 million in state funding in 2019 through the Roads to Prosperity program for the 3.8 mile section of the King Coal Highway in Mercer County. Construction on that section of the future Interstate 73/74 corridor near Bluefield is continuing.
More recently, the ongoing Coalfields Expressway construction project in McDowell County has been added to the governor's Roads to Prosperity program. Work on the new four-lane corridor near Welch also is continuing.
The year 2022 marks the fifth anniversary of the Roads to Prosperity Program. The WVDOT and the Department of Arts, Culture and History are marking the event with an exhibit and video at the State Culture Center in Charleston celebrating the 1,263 projects made possible by the governor's program.
"The exhibit shows the extent of the work, in depth," said Randall Reid-Smith, commissioner of Arts, Culture and History, in a press release from the Department of Transportation. "I especially love the panel that shows the photos of the equipment, and the way Division of Highways employees have the equipment they need now to do the work."
On episode 21 of WV on the DOT podcast, Reid-Smith challenged Transportation Secretary Jimmy Wriston, P.E., to work on a special collaborative exhibit marking the fifth anniversary of Roads to Prosperity. The two sister agencies agreed to make the exhibit a reality.
"You really can't overstate the role that Arts, Culture and History plays in the development and delivery of highway projects," Wriston said. "They're involved in every single project. Nobody, and I mean nobody, has more passion for our highway system than Commissioner Reid-Smith."
From the construction and rehabilitation of 26 different sets of bridges on Interstate 70 around Wheeling, to continued progress on Appalachian Corridor H, to renewed commitment to completion of the Coalfields Expressway, to a new pride in maintaining hundreds of miles of secondary roads, Roads to Prosperity has brought the smoothest, safest stretches of roads and bridges West Virginia has seen in decades.
"I travel all 55 counties year-round, and I always check to see that the roads are good," Reid-Smith said. "Never have seen the roads in as good condition as they are now. It's wonderful.
"I'm on the phone with Jimmy all the time just telling him what I see," he said. "It's wonderful to be working with him to celebrate this."
With work continuing in all 55 counties across the state, the West Virginia Division of Highways and the West Virginia Department of Transportation remind the public of the importance of keeping everyone safe in work zones by keeping "Heads up; phones down!"