Australia's New Hope Sets Unambitious Coal Sales Target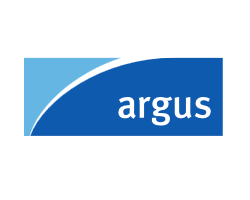 By Jo Clarke
November 24, 2022 - Australian coal producer New Hope has issued an unambitious 2022-23 guidance, with minimal coal produced from its soon-to-be restarted coal mine in Queensland and its New South Wales (NSW) mine beset by wet weather and labour shortages.
New Hope expects to ship 7.93mn t of coal in the August 2022-July 2023 fiscal year, down from 8.84mn t in 2021-22 and 10.1mn t in 2020-21. The decline is driven by a slow ramp up of the 4.8mn t/yr New Acland mine in Queensland following its approval in October, and disruption to its Bengalla mine in NSW by ongoing wet weather and labour shortages.
New Hope expects New Acland to produce around 70,000t of saleable coal in the year to 31 July 2023 but to make no sales. Sales will rise to around 2.5mn t in the 2023-24 fiscal year, weighted to the second half, and to 4.8mn t/yr in 2024-25. The firm then expects production to hit 5mn t/yr in the following two years.
New Hope produced 1.62mn t of coal in August-October, down from 1.91mn t in May-July and from 2.33mn t in August-October 2021, but sales of 1.88mn t in the latest quarter were higher than the previous one, as it sold coal that was disrupted by flooding in July.
Production was ahead of plan at Bengalla in August, but further wet weather and flooding resulted in 11,268 lost truck hours in September-October. The firm hopes that the early arrival of trucks planned for the expansion of Bengalla to 13.4mn t/yr run of mine (ROM) will allow it to clear the waste deficit caused by the heavy rain and flooding through the remainder of the fiscal year.
New Hope expects that colder temperatures in the northern hemisphere over the next few months will lead to restocking that could strengthen pricing after the recent dip. It also expects support for higher grade coals to persist.
Argus last assessed high-grade 6,000 kcal/kg NAR thermal coal at $334.70/t fob Newcastle on 18 November, up from $306.50/t on 11 November but down from a record high of $444.59/t on 12 September. It assessed lower grade 5,500 kcal/kg NAR coal at $135.57/t fob Newcastle on 18 November, down from $199.12/t on 12 September.
The heat-adjusted premium for higher grade thermal coal on a NAR 6,000 kcal/kg basis was at $186.81/t on 18 November, down from $227.73/t on 12 September. This compares with a very low $1.65/t in 2019, before a Chinese ban on imports of Australian coal took full effect.
Queensland
0.00
0.01
0.28
0.07
0.42
NSW
1.62
1.89
2.04
7.65
7.47
Total
1.62
1.91
2.33
7.72
7.89
Total Sales
1.88
1.85
2.63
7.93
8.84
Australian thermal coal prices $/t