U.S. Department of Labor Hosts Black Lung Event to Help Those Impacted by Coal Mines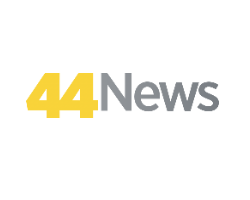 By Jordan Whalen
December 6, 2022 - The U.S. Department of Labor is hosting a lung outreach event for former and current coal miners and even survivors medically impacted by the harsh effects.
This event will take place at the Evansville Vanderburgh Public Library Central location; today, December 5th, 2 pm-7 pm, and an additional day December 6th, 10 am-5 pm.

This event aims to raise awareness among current and former coal miners. It is to bring awareness and assist survivors of the Black Lung Benefits Act's protections, to help them file claims to benefit them medically.
The Black Lung Benefits Act provides monthly payments and medical benefits to those suffering from pneumoconiosis (black lung disease) due to employment in or around coal mines.
"It makes their whole life better if they get benefits and are able access Medicare, medical care they need," said project coordinator, Shelly Stuthers.
This program has paid more than $140 million in compensation nationwide to those in need.
Representatives of the department's Office of Workers Compensation Programs will be on hand to help. The event is open to the public and does not require pre-registration.
For more information about this event or help to file a claim, call the federal Black Lung Program toll-free at 800-347-2502. The U.S. Department of Labor news materials are accessible at http://www.dol.gov.