EIA's Short-Term Energy Outlook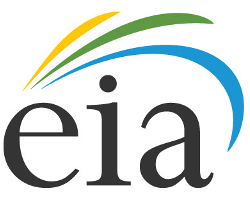 December 6, 2022 - Below are the highlights of EIA's most recent Short Term Energy Outlook:
Global oil inventories in our forecast fall by 0.2 million barrels per day (b/d) in the first half of 2023 (1H23) before rising by almost 0.7 million b/d in 2H23. This forecast leaves global oil inventories higher at the end of 2023 than we had forecast in the November STEO, which results in our Brent crude oil price forecast averaging $92 per barrel (b) in 2023, $3/b less than we had forecast last month.
U.S refinery utilization in our forecast remains near its five-year average through 2023. We expect the combination of a slight contraction in the U.S. economy and refinery maximization of distillate fuel production will reduce distillate prices in 1H23. We forecast U.S. diesel refining margins will fall by 19% in 2023 compared with 2022. However, the EU's ban on seaborne imports of petroleum products from Russia creates supply and price uncertainty for distillate markets in early 2023.
We expect natural gas prices to increase from November levels as a result of both higher winter natural gas demand and rising LNG exports. Our forecast for the Henry Hub spot price averages more than $6.00 per million British thermal units (MMBtu) in 1Q23, up from November's monthly average of about $5.50/MMBtu. We expect natural gas prices will begin declining after January as U.S. storage levels move closer to the previous five-year average, largely as a result of rising U.S. natural gas production. However, the possibility of price volatility remains high.
We raised our forecast for U.S. natural gas production by almost 1% in 2023 compared with last month's forecast. Although we continue to expect natural gas production in the Permian Basin to be limited early in 2023 by the lack of pipeline capacity to bring associated natural gas production to market, we expect that these constraints will be resolved earlier than we had previously assumed. This change also contributes to slightly more crude oil production in 2023 than we had previously forecast.
Freeport LNG announced its export terminal will resume partial operations exporting liquefied natural gas (LNG) in mid-December following an outage that began in June 2022. We expect Freeport LNG will ramp up utilization in the coming months and will reach full capacity by March 2023.
The highest forecasted electricity prices for this winter are in ISO New England, where we expect on-peak wholesale power prices will average more than $200 per megawatthour in January, up 35% from January 2022. Capacity constraints on pipelines delivering natural gas into New England make it likely that wholesale electricity prices will be set by relatively expensive imported LNG or fuel oil.
The December STEO includes a contraction in U.S. economic activity in the fourth quarter of 2022 (4Q22) and 1Q23, which represents a slightly shorter and milder period of economic contraction than in last month's STEO. Uncertainty in macroeconomic conditions could significantly affect energy markets in the forecast period. Based on the S&P Global macroeconomic model, we assume U.S. GDP will remain flat in 2023.
To see the full report, click here.