MSHA Reports Show 29 Miners Died Last Year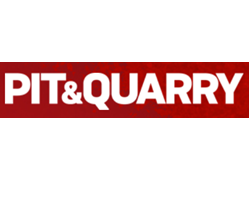 By Kevin Yanik
January 3, 2023 - Twenty-nine miners died in accidents across the U.S. in 2022 according to information the Mine Safety & Health Administration (MSHA) houses online.
The unofficial total was tabulated by poring over the fatality reports available at msha.gov at the start of 2023.
While the 2022 year-end total is an improvement over the year prior when 37 miners died, the mining industry is still a long way from achieving the zero-fatality goal of its safety leaders.
Before last year's 37 fatalities, the industry resided in the 25- to 29-fatality window for six straight years. While the entire mining industry is back within that 2015 to 2020 range, MSHA's metal/nonmetal sector made greater improvements than MSHA's coal sector.
Eighteen of the 29 mining fatalities that occurred in 2022 happened at metal/nonmetal operations, MSHA reports. The year prior, 27 miners died at metal/nonmetal operations.
Ten mining fatalities, meanwhile, occurred at coal operations last year – the same number MSHA reported in 2021.
Additionally, MSHA's fatality reports show that 12 of the 29 fatal accidents that happened last year occurred in the first quarter – including six in January. No miners died in April and May, but the industry went seven consecutive months starting in June with at least one mining fatality. Following four fatal accidents in October, three more occurred between November and December.
MSHA classified 10 of the 29 fatalities in 2022 as machinery accidents – including the first and last year accidents of the year. Five of the fatalities were classified as powered haulage accidents; three were drownings; and another three were classified as slip or fall of person.
MSHA classified two fatal accidents as engulfments and another two as the fall of a roof or back.