Sandvik Signs EUR 500 Million Loan Agreement With the European Investment Bank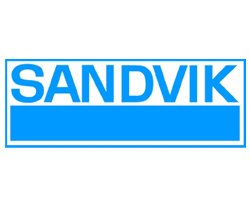 January 19, 2023 - Sandvik has signed a EUR 500 million loan agreement with the European Investment Bank (EIB). The loan will support Sandvik's investments in research and development (R&D), which include advanced solutions in component manufacturing as well as solutions for electrification and automation in mining and infrastructure.
"We have a strong strategic focus on developing solutions that improve sustainability, productivity and safety in our core industries of mining, component manufacturing and infrastructure. The EIB cooperation will support our R&D initiatives and our aim to stay at the forefront and develop our technology leadership," says Stefan Widing, President and CEO of Sandvik.
The loan has a seven-year tenor and will support Sandvik's R&D investment plans until 2025.