Eastern US Coal Price Moves Likely to Stabilize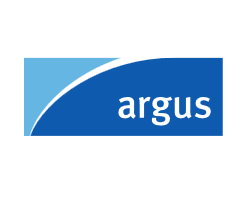 By Abby Caplan and Anna Harmon
March 3, 2023 - Illinois basin and Appalachian coal prices are likely headed toward a more stable period following last year's spike and recent steep declines.
Thermal coal prices in the Illinois basin and northern and central Appalachia roughly doubled between October 2021 and July 2022 on better than expected domestic and international demand in the first half of the year as well as limited supply and elevated natural gas prices. During the height of the price gains, in the first full week of July 2022, Argus' assessment for prompt quarter Illinois basin 11,500 Btu/lb 5lb SO2/mmBtu coal jumped by $45/short ton to a record $200/st fob barge. Shortly before that, prompt quarter CSX rail-originated coal and Pittsburgh Seam coal prices increased by $28/st and $50/st, respectively, in one week, also to record levels.
The last time prices climbed by similar levels was in 2008, when Argus assessments for Illinois basin and Appalachian coal more than doubled over the span of the first eight to nine months of the year — to $85/st for prompt quarter Illinois basin coal, $140/st for CSX 12,500 Btu/lb coal and $134/st for Pittsburgh Seam 13,000 Btu/lb 4.5lb SO2/mmBtu coal — before stabilizing and then starting to decline. By April 2009, Illinois basin coal was at a 14-month low and Pittsburgh Seam assessments were the lowest since November 2007. Central Appalachian CSX prompt quarter prices reached a 17-month low in May 2009.
If Illinois basin and Appalachian coal markets follow the same trajectory as they did in 2008-09, price declines could slow down in coming months and markets will move into a period of more stable price fluctuations.
Some of the market conditions that underpinned the price spike in the first three quarters of 2008 are similar to what happened between late 2021 and the middle of 2022. Both booms followed periods of unexpected global supply disruptions that boosted exports of Illinois basin and Appalachian coals and increased domestic demand. Producers' abilities to respond to the demand gains were also limited during both periods though in 2008 that was more because of mining issues at some sites, while the constraints in 2021 and 2022 were related to a range of issues including difficulty hiring and raising capital, rail service issues and longer-term outlooks for less-robust coal consumption.
US utilities in the early 2000s also installed SO2 emissions controls on coal-fired power plants, opening more of the market to higher sulfur Illinois basin and Northern Appalachian coal. That is no longer the case.
The current market and the one in 2008-09 also share some conditions that ended up dragging prices down, namely steep declines in natural gas prices and seaborne coal prices. Prompt month Nymex natural gas futures settled at an average $2.3437/mmBtu in February, down by 72pc from August 2022 and prices for prompt two-month deliveries of 6,000 kcal/kg coal to Europe plunged by 62pc. There were similar decreases in natural gas and European-delivered coal markets between July 2008 and February 2009.
But there are differences as well. Most US utility coal buyers have built up coal stockpiles following warmer-than-expected weather and more economic natural gas consumption. There is also less coal fired-generating capacity in the US than there was in 2008.
Meanwhile, the economic slowdown in the US over the past year has been less substantial than during the Great Recession the country experienced from December 2007 to June 2009. That could supply some support for eventual thermal coal price stabilization in coming months.
Historic Illinois basin, Appalachian prices $/st
Natural gas futures, European coal history