Warrior Met Coal Miners Return to Work Today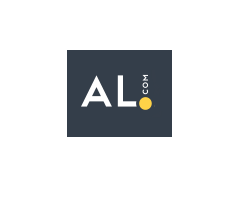 By William Thornton
March 3, 2023 - Twenty-three months and one day after walking off the job, hundreds of miners are expected to return to work today following what is believed to be the longest strike in Alabama history.
The United Mine Workers of America set today as the start date for its unconditional offer to return to work at Warrior Met Coal in Tuscaloosa County. The offer was issued on Feb. 16.
Warrior Met did not comment for this story.
Last week, a company representative said Warrior Met had asked for the union's assistance "so that we can begin the process for a safe and orderly return to work by those employees who have been on strike and have expressed a desire to return to work."
Each employee was expected to undergo a physical, drug screening, and regulatory safety training. Negotiations for a new labor deal are expected to continue.
Warrior Met produces and exports non-thermal metallurgical coal used by steelmakers.
The strike began April 1, 2021, when approximately 1,100 union members walked off the job, seeking better pay and benefits that they say were part of an earlier contract negotiated under Warrior Met's corporate predecessor.
According to the union, concessions to keep the company afloat back in 2016 were not restored in subsequent contract offers.
The union overwhelmingly voted down a tentative offer made a few weeks into the walkout, and the strike carried on through pickets and protests in New York.
When a restraining order put an end to pickets, the fight continued even to the homes of company executives. Union members took their case to a Capitol Hill Senate hearing, and both the union and the company traded allegations of vandalism and violence.
Roughly 700 to 800 miners were still taking part in the strike when the unconditional offer came.
For its part, Warrior Met, despite losing millions from strike costs and unmined coal over the past two years, reported $641 million in earnings in 2022.
That's up 325% from 2021, with a profit margin more than doubled due to the rising price of coal and amped up demand.