West Virginia Coal Association Mining Symposium April 18-19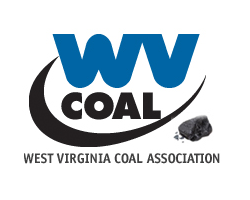 March 4, 2023 - The 49th Annual Mining Symposium set for April 18-19 is coming together well and promises to be a great event. The following individuals are confirmed to address the joint meeting with the WV Coal Mining Institute: Governor Justice, Attorney General Patrick Morrisey, WVCA Chairman Michael Day, Michelle Bloodworth (America's Power), Seth Swartz (Energy Venture Analysis), Chris Williamson MSHA. Additionally, John Deskins of WVU's Bureau of Business and Economic Research will unveil his most recent economic study on the "Impacts of WV Metallurgical Coal and US Steel Production".
The Mountaineer Guardian Awards Luncheon and the traditional Environmental Excellence Luncheons will be on Tuesday, April 18 and Wednesday, April 19 respectively.
Another highlight of this year's program features the West Virginia Coal Hall of Fame Dinner and Induction Ceremony. The 2023 Honorees include: Paul Lang (Arch), Thomas Wynne (Alliance), Eddie Asbury (Southern Minerals), Doug Dahl (CONSOL-Peabody) and Stan Suboleski (Massey).
Please make your plans to day to attend the 49th Annual Mining Symposium by registering here https://www.wvcoal.com/events/symposium-2023 . This will take you to the Symposium page where you can register as an individual member, individual nonmember, special member, or for a sponsorship.