WVU Mine Rescue Team Earns International Championship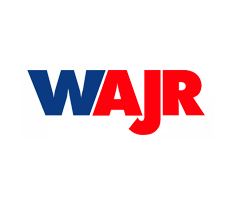 March 5, 2023 - The Mine Rescue Team from West Virginia University's Statler College of Engineering and Mineral Resources are champions of the 2023 Intercollegiate Mine Emergency Rescue Development competition. Josh Brady, director of mining and industrial extension, said they competed in Colorado against teams from the United States, Canada, and Germany in February of this year.
"We try to stay really humble; we try to keep everybody very grounded," Brady said. "But at the moment, on the east coast, we've won eight in a row, and we decided to cross the Mississippi and compete in this international deal."
The competition was divided into four categories. First, a team mine rescue exercise was held where students had to compete underground in the Edgar Experimental Mine responding to an unknown disaster. None of the teams know the scenario until they enter the mine to assess the situation.
"Whether or not they're going to be hidden under a piece of equipment they have to lift, whether that person or mannequin, a 200-pound person by the way, is hanging two-and-a-half stories in the air, and they have to use high-angle rope rescue, we don't know that until we get in," Brady said.
The final three categories are troubleshooting, two types of breathing equipment, and first aid.
"They're using their skill set, what they learn in school and what they learn with us, and putting it into play, and you're timed," Brady said. "You either get it done correctly or you don't win."
Students on the WVU Mine Rescue Team include mining and civil engineering majors Joshua Riffle, Megan Sibley, and Brian Welsh; mining engineering majors Dawson Apple, Dylan Shilling, and Justin Waybright; biology major Troy Whiton; and geology major Thomas Spotloe.
The students participate in the program Monday, Wednesday, and Friday, with a start time of 6 a.m.
"I work really hard with them on looking people in the eye, shaking hands, being polite, and saying thank you, and I think we're doing that as we are winning these contests," Brady said.
Brady said they have always served and will continue to serve West Virginia mining companies but have expanded the program to help all types of mining companies nationwide.
"This is a separation on their resume that they have this skill set with mining companies," Brady said. "And let's be real, coal mining in the state of West Virginia is the backbone of who we are, and I've said over and over again that we take this very personal."
Brady said the trip to Colorado wouldn't have been possible without support from the Bob Huggins Fish Fry.