Loretta Lynn Lived Last Years at Old Ranch Bonding With 25 Grandkids & Spoke on Coming 'Into the Light' Before Death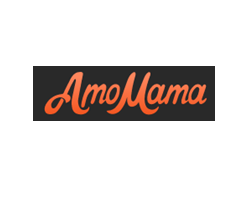 By Vanessa Seifert
March 6, 2023 - Loretta Lynn was a successful singer and songwriter with record-breaking hits. She was a homemaker and mother for 15 years before adding singing to her resume. Even when she was touring the world, family always came first for the artist. She spent her last years bonding with her six children, 25 grandchildren, and her great-grandchildren.
Loretta Lynn was a hit-making country singer and songwriter with a career spanning over six decades. She produced multiple gold albums, with singles topping the charts.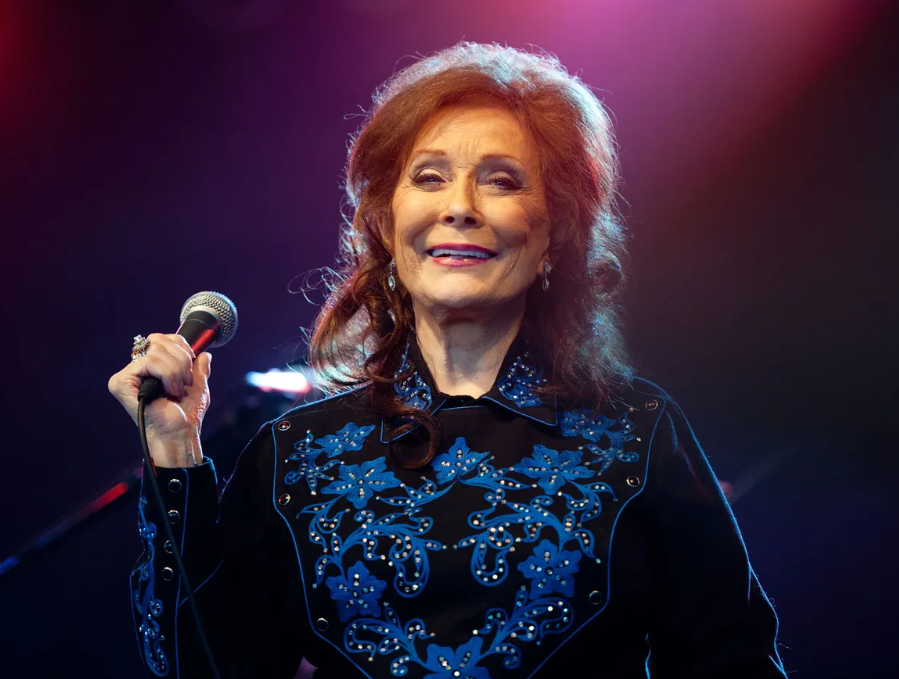 Loretta Lynn performing in Manchester, Tennessee in 2011
Source: Getty Images
Lynn's family announced her passing in a joint statement. The 90-year-old died peacefully in her sleep at her beloved ranch in Hurricane Mills, Tennessee.
One of Lynn's daughters, Patsy, shared a picture of her parents with a beautiful caption, saying, "My beautiful mother joined my father today." The singer's sister commented, "We lost a legend. We lost a sister. Love you, Loretta."
Only two days before her demise, Lynn posted a bible verse on Facebook about the good and bad things coming into the light.
The singer wrote, "Everyone who does evil hates the light and will not come into the light for fear that their deeds will be exposed. But whoever lives by the truth comes into the light, so that it may be seen plainly that what they have done has been done in the sight of God."
Before Lynn became a country sensation, she lived a difficult life. The singer grew up in a small remote coal-mining town in Butcher Hollow, Kentucky.
Her father was a coal miner, and Lynn has written a memoir titled "A Coal-Miner's Daughter," which lets her fans into her early life.
She and her family lived in one bedroom cabin and did not have much education. But things got harder when the coal-mining industry started to decline in 1948. So, in addition to the town being poverty-stricken, the people were left illiterate and isolated from the job market.
Lynn was one of eight siblings, and she recalled times when they did not have food to eat. She and her siblings slept on the floor until she was nine. Eventually, her parents bought a bed so the children could have space.
The singer was married at 13 or 15; the exact age has never been confirmed. Therefore, Lynn already knew how to run a household from her early teens.
She said she used to clean the house, do laundry - not the simple task of throwing it into the washing machine but handwashing them on a board - and she also picked berries.
Lynn was a full-time housewife that worked every day of the week. She grew produce in her garden, canned and pickled her food, and the singer cooked on a coal stove seven days a week.
For 15 years, Lynn was a homemaker before she started singing. But she was proud of where she came from. "That's what's real. I know how to survive," said the singer.
Lynn broke into the country music scene as a self-taught guitarist and songwriter. She became famous in Nashville for bringing a fresh take to country music.
In the 1960s and '70s, Lynn dominated the performance scene with her original songs. She wrote melodies that were real and true to her life experiences as a mother and wife.
Some of the songs that topped the charts, like "Coal Miner's Daughter," "Fist City," and "Don't Come Home A' Drinking," were just a few of the many singles that hit number 1.
After becoming a singing sensation, Lynn and her husband, Doolittle "Mooney" Lynn, moved into their ranch in 1966. This was years after she became famous.
For the singer, the ranch was love at first sight. She wanted to buy it instantly. The singer learned that the house came with a whole town, and eventually the area was known as The Loretta Lynn Ranch.
Lynn and her husband were married for 48 years before he died. When she started living alone, she said she knew her husband was there protecting their home. He knew Lynn loved that house so much that she would never leave it or let anything happen.
Finding Joy on the Ranch
According to reports, Lynn built a net worth of $60 million. She earned most of the fortune from her record-breaking hits, multiple international performances, and memoirs.
But Lynn made it clear that her wealth did not mean she had everything done for her. She still grew her own food, maintained her garden, and cooked.
She was excited about the radishes and onions she had been growing at the time. The singer loved to keep herself busy around the ranch.
When Tennessee was experiencing some of the most extreme floods, Lynn said everything around her property was covered in water, but luckily her home was so high that it was the only thing that didn't get flooded. But she admitted the whole incident was scary.
Lynn had a western-inspired kitchen, and when she was not on tour, you would find her in the kitchen canning and pickling her food. She loved corn and green beans but liked her corn pickled too.
The singer also loved to make fried chicken. She would even slaughter her chickens herself. Lynn stuck to her roots and everything she learned growing up.
Since Lynn traveled most of the year, Christmas would be extra special because she got a break from touring. Therefore, she made it a priority to make it home before the holidays.
She would usually make it on time, but sometimes she would not. Lynn recalled when she was stuck on a bus in Taxes, and her children had to wake up without her on Christmas morning.
Whenever she missed spending Christmas morning with her children, Lynn would close her eyes and think about her beautiful family; sometimes, she cried.
Life with 25 Grandchildren
Family was Lynn's biggest priority, she loved to spend every minute with her children and grandchildren. She even shared in an instagram post that Saturdays were the perfect family days.
Some of her favorite family activities were fishing, sitting on the porch, hugging her grandchildren, canning her food, and sharing good laughs together.
Lynn is survived her children Patsy, Jack Benny, Betty Sue, Ernest Ray, Cissy and Peggy. She was blessed with 25 grandchildren and 24 great grandchildren.
The singer joked that her home sometimes looked the a Grand Central Station when all her family was gathered, but she loved spending time with her kids and grandkids.
Lynn also did not mind when her home was packed, she grew up in a big family, so she always longed to have an even bigger one for herself.
While the world might admire Lynn for her record breaking hits, the singer said would always be a wife and mother before a performer.
Lynn reiterated several times that her brood has always been most important to her. Therefore, the six children she and her husband have are not only an illustration of their love but also a manifestation of the indescribable bond she shared with him which defined their lives.
One hundred guests attended Lynn's funeral to celebrate her legendary contribution to music. Her daughter Peggy wrote a sweet message about her mother after she passed.
She expressed how heavy Lynn's loss was to her because they shared so many memorable moments. While Peggy kept her relationship with her mother private, she never felt the need to post anything because it was a sacred connection.
Peggy played the critical role of taking care of her mother. She was Lynn's caregiver in the last five years of her life, and while it was difficult, it was also an honorable role for Peggy.
Peggy revealed that Lynn had suffered a stroke and had been battling to get her health back on track, but throughout her recovery, she longed to get back on stage and connect with her fans again. Lynn always said she would return to performing and touring, but her health did not allow her.
She did not stop singing; Peggy revealed her mother would scare her caregivers whenever she broke into song in the middle of the night.
However, Peggy said her mother knew her time on earth was ending. She confessed that Lynn told her she was ready to go to heaven the day before she died. "Doo is coming to take me home..they told me I'm really going home," wrote Peggy.
The singer was buried on her ranch, which is now a tourist attraction for fans who want to learn more about Lynn's early life and her latter years. Lynn's ranch is 3,500 acres big, and the singer decided to share that massive land with the public.
Most celebrities like to keep the residences private, but Lynn created a spot for camping, horse training, and other events.
Hurricane Mills is a historical district and Lynn turned her ranch into a place to enjoy family activities as well as a place to keep her legacy alive. Visitors of the ranch not only get to enjoy the properties' camping sites, but they also get to tour the main house where Lynn and her husband lived.
The home is still equipped with family pictures and more personal items. Visitors also see how the singer lived and took care of her garden.
There's also a museum dedicated to her music career, with outfits from her performances and some of the props used in the movie "The Coal Miner's Daughter," which was adapted from her book.
The property also has a simulated coal mine for visitors to experience. Lynn also had her childhood cabin, where she grew up, recreated on the property. Some visitors were lucky enough to have Lynn come out during their tours.
The singer helped maintain the property as much as possible and had some of her family members drive her around.
Living in Tennessee, the hub of country music, gave Lynn an appreciation for the state's talented musicians. Several people who are deep lovers of the country are aware of Lynn's rags-to-riches story. In her death she serves as an inspiration to younger generations, who can visit Hurricane Mills to get a look into her life, her journey, and the legacy she left behind.
Peggy said her mother always thought about her fans, even on her death bed, and opening up her home to the public depicts how much she loved and cared for her audience. Lynn also had a big family, so her memory will continue to live through the generations she left behind.