China's Mine Collapse Left 53 Missing or Dead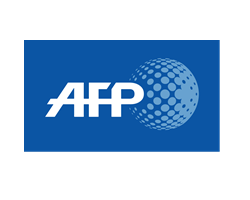 March 8, 2023 - The collapse of a coal mine in northern China last month left a total of 53 people "missing or dead," a top official has said, as search and rescue work appeared to come to an end.
Dozens of people and vehicles were buried when a 180-meter-high (590-foot) slope gave way at an open-pit mine in the Inner Mongolia region's Alxa Left Banner on February 22.
For the latest headlines, follow our Google News channel online or via the app.
Rescue workers initially recovered six people alive, while another six were found dead, as Beijing's ministry of emergency management urged "all-out efforts" to save 47 workers left unaccounted for.
But the head of the ministry confirmed on Tuesday that no more people had been found two weeks after the incident, adding that the focus was now on ensuring such a disaster would not happen again.
The collapse "left 53 people missing or dead, which has made us extremely sad," Wang Xiangxi said on the sidelines of annual political meetings in Beijing, according to the state-run China Youth Daily newspaper.
"The lessons from this are extremely profound. In the next stage, we will make the prevention of major accidents a top priority of our work," he said.
Authorities would look to ramp up safety measures, ferret out hidden dangers and promote automation in high-risk industries, the newspaper quoted Wang as saying.
An arid, sparsely populated area, Alxa Left Banner's economy relies largely on mining and other extractive industries.
Footage from state broadcaster CCTV at the time of the collapse showed rescue workers and excavators dwarfed by a mountain of rust-colored rubble.
Mine safety in China has improved in recent decades but accidents are still frequent in an industry where safety protocols are often lax, especially at the most rudimentary sites.
Around 40 people were working underground when a gold mine in the northwestern Xinjiang region collapsed in December.
In 2021, 20 miners were rescued from a flooded coal mine in northern Shanxi province, while two others died.