Check out the March 2023 Issue of Mining Engineering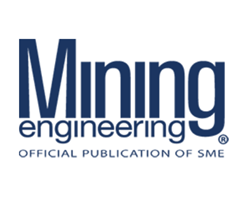 Meet the 2023 SME President

Marc LeVier became the 2023 SME President on March 1 at the conclusion of MINEXCHANGE 2023 SME Annual Conference & Expo in Denver, CO. In the March issue of Mining Engineering we interview LeVier about his career, SME and his thoughts about the state of the mining industry.

This issue also features a look at the recycling of critical minerals from steelmaking wastes, as well as cyber security in mining.

The March issue is now online.