Emergency Coal Power Plants Used for First Time as UK Sees Cold Snap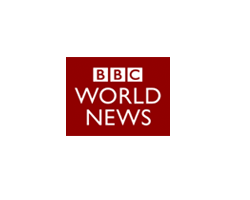 March 9, 2023 - Two old coal-fired power plants have begun generating again as the UK expects to see its coldest night of the year so far.
The plants had been put on standby in case of shortfalls, but started feeding power into the grid this afternoon.
National Grid blamed high demand and a shortage of electricity from other sources.
The coal plants began operating in 1966 but were due to close last September.
However, operators have kept them open for an extra six months at the request of the government, amid fears of possible power shortages.
Temperatures are expected to drop to -15C (5F) in some parts of the UK on Tuesday evening, with snow sweeping parts of the country.
The cold snap is expected to last for the next few days, with weather warnings in place across the UK.
The two coal-powered stations that are in use again again are in West Burton in Nottinghamshire.
Two further contingency coal fired units, at Drax power station in Yorkshire, were ordered to get ready for use as well earlier in the day but have now been stood down.
National Grid has a total of five coal-fired generating units on standby - the other is at Ratcliffe on Soar.
The extra generating capacity was lined up this week due to concerns that the margin between supply and demand was becoming too narrow.
National Grid blames the cold weather, a shortage of wind and solar power generation, and a lack of electricity available through interconnectors from France due to strike action in the country.
However, plans to use the so-called demand flexibility service - which pays people to use less electricity - have been set aside.
Although the cold weather is expected to continue tomorrow, the grid is expected to be under less strain because more electricity will be available through international undersea cables.
Coal is the dirtiest of all fossil fuels and produces almost twice the emissions of natural gas.
Gas and wind power have been replacing coal in powering the UK's electricity supply over recent years.
But this has been delayed by the government following concerns over the disruption to Russian gas supplies to Europe after Russia invasion of Ukraine. The coal-fired plants were due to close last autumn to move the UK towards more sustainable energy production.
Coal-fired power generation accounted for 2% of the country's electricity produced last year.