SME/CAS Spring Meeting Agenda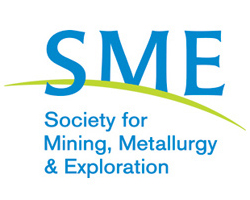 March 9, 2023 - Here is the agenda for this year's SME/CAS Spring Meeting scheduled for April 14 at the West Virginia Training & Conference Center in Julian, West Virginia. Eight (8) PDHs will be provided.
You can attend in-person or Zoom live. Since all our speakers must give permission to record their presentation, please know that if you choose to watch the recording (within 30 days after the meeting), you might not receive the full 8 PDHs if the speaker does not given us permission to record the presentation.
There are a few rooms reserved at the Hampton Inn Charleston/Southridge for Thursday, April 13 for $134 plus tax. Please call the hotel directly before March 23 at 304-746-4646 and ask for the block for the Central Appalachian Section of SME.
To register for the meeting, go to: https://www.eventbrite.com/e/2023-smecas-spring-meeting-registration-529353298967. Note there will be $12 tax charged for the registration/ticket in the state of West Virginia. The registration fee is $200 (early fee).
For any government employee or tax exempt organization you should register here:
https://www.eventbrite.com/e/2023-smecas-spring-meeting-for-tax-exempt-attendees-registration-559053623437. The $12 tax might show in the registration process, but only $200 will be charged. You can contact me directly and I can send you an invoice which shows that no tax was charged.