West Virginia State Treasurer Riley Moore, Investment Board Head Slaughter Differ Over Anti-ESG Bill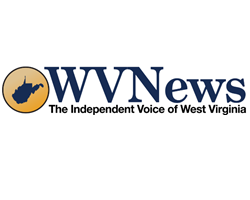 By Steven Allen Adams
March 9, 2023 - A bill meant to give West Virginia money managers more say over investment decisions to ensure state investments are not funding anti-fossil fuel and anti-conservative causes pits the state's top banker against the head of the state's Investment Management Board.
The Senate Judiciary Committee on Wednesday recommended for passage House Bill 2862, dealing with requirements for shareholder voting by the West Virginia Investment Management Board (IMB) and the Board of Treasury Investments (BTI).
HB 2862 would ensure that all shareholder votes by or on behalf of IMB and BTI are cast according to the specific factors that would affect the interests of investment beneficiaries.
The bill is aimed at making sure the state doesn't invest state funds based on factors like environmental, social and corporate governance (ESG).
ESG is a form of investing in companies by financial institutions based on factors that go beyond financial issues. Financial institutions and investors use ESG to determine investment strategies based on a company's commitment to environment or climate change, social justice and how a company treats its workforce in areas of equity.
State Treasurer Riley Moore, a supporter of the bill, believes it will send a message to companies, financial institutions and investment firms that use ESG to limit or prohibit investments in the fossil fuel industry, including coal and natural gas production in West Virginia.
"That is outside of a financial consideration — net-zero carbon emissions and greenhouse gas emissions and things like that," Moore said during testimony Wednesday. "What we're trying to do is take politics out of this, take politics out of the proxy votes and how they're being cast."
Moore, who chairs the BTI board of directors, said HB 2862 would help take politics out of money managers' decisions and shareholders' votes and ensure that decisions are being made based solely on bringing West Virginians the best returns on the investment of their tax dollars.
"We went through this legislation to make votes cast in a manner that takes financial risk and reward in consideration when those votes are cast on behalf of our pension beneficiaries," Moore said. "We are trying to prevent here ESG considerations being taken into account when these proxy votes are being cast. The thrust of the bill at the end of the day is for these proxy votes to be cast in the best financial interests of the pension beneficiaries that maximizes their returns."
According to a press release, in the last quarter, investments through the Board of Treasury Investments outperformed some of the largest private money market funds that use ESG investment policies. Those fund includes BlackRock, Goldman Sachs Group Inc., JPMorgan Chase & Co. and Morgan Stanley.
While Moore chairs the BTI, he is only a non-voting member of the Investment Management Board, formed after a scandal in the 1980s when former state Treasurer A. James Manchin lost more than $279 million in investments due to mismanagement. The IMB manages the state's multiple public employee retirement systems.
IMB Executive Director Craig Slaughter told committee members Wednesday that Moore had rebuffed all attempts by Slaughter to offer ideas to improve the bill and make it more palatable to the IMB.
Slaughter said HB 2862 would tie the hands of the state's investment managers when it comes to making the best investments for the state's funds, and that the bill would place political concerns over making the best investments based on financial considerations.
"Our trustees ... want to make sure these assets are managed properly, that proxy votes are voted in the best financial interests of the beneficiaries," Slaughter said. "The problem is that nobody has brought credible evidence that that is not being done now to our board. I'm not saying we've done it perfectly and there might not be some, but nobody has brought any credible evidence to date."
The IMB manages more than $22.9 billion in investments from 11 defined benefit retirement plans, as well as insurance and risk pool funds, endowment funds, municipal pensions, and trust funds. The BTI manages more than $8 billion in investments.
"It kind of seems like this is the cart before the horse," Slaughter said. "It seems like the most obvious thing to do, since the treasurer sits on our board, would be to come to the board and make the case why this was done improperly, and that's never been done."