EPA Proposes New Pollution Rules for Coal Power Plants. What It Could Mean for Kentucky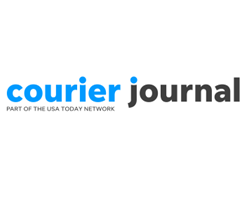 By Connor Giffin
March 10, 2023 - A new proposed federal rule would expand regulation of waterway pollution from coal-fired power plants, putting a further squeeze on Kentucky's gradually declining coal consumption.
The proposal comes from the U.S. Environmental Protection Agency, which estimates the "science-based limits" could reduce effluent by 584 million pounds each year.
It could also have sweeping effects in Kentucky, which, despite shifts toward natural gas and other energy sources, is still one of the most coal-reliant states in the U.S.
What is the EPA proposing?
Burning coal creates wastewater byproducts, including carcinogens, that can be harmful to the health of people and wildlife downstream.
The EPA's proposed changes to what it calls "effluent limitations guidelines" take aim at three types of wastewater discharges from coal-fired power plants, as well as their associated ash ponds. Multiple Kentucky power plants have come under scrutiny for their management of coal ash.
An EPA analysis for the proposal estimated about 100 water bodies in the U.S. receive discharge from power plants that would be affected by the stricter limits.
"The health and environmental protections of this action would especially benefit low-income communities and communities of color that are disproportionately impacted by pollution from coal-fired power plants," according to the EPA.
How will this affect Kentucky power plants?
LG&E and KU, together making up the largest electric utility operation in the state, still run multiple coal-fired power plants, along with other utilities across the commonwealth.
Many discharge wastewater directly or indirectly to the Ohio River, the most polluted major waterway in the nation by some measures. And in Louisville, LG&E alone made up more than half of waterway pollution in 2021, EPA data shows.
Much of LG&E's discharges that year came in the form of nitrate compounds, which can include nutrients that cause harmful algal blooms downstream. Among others, the EPA specifically named nutrient pollution as one of the targets of its newly proposed changes.
In a statement, LG&E said it's currently in the process of improving its wastewater treatment capacity to comply with existing EPA effluent guidelines. If standards change, the utility said it will adjust accordingly, but for now, it is waiting to see the EPA's final rule.
What comes next for the EPA's proposal?
The EPA is accepting comments on the proposal during two virtual public hearings next month.
In the meantime, coal-fired plants in compliance with current regulation and already slated for retirement before 2032 could largely avoid the impacts of the new rule and remain in compliance, based on EPA allowances.
However, LG&E and KU plan to burn coal for years beyond that point, meaning its remaining coal-fired plants could be subject to the new rules. The utility has set its net-zero emissions goal for 2050, and as of a December filing, only projected 9% of its generation capacity to be renewably sourced by 2030.
Connor Giffin is an environmental reporter for The Courier Journal and a corps member with Report for America, a national service program that places journalists in local newsrooms to report on under-covered issues. The program funds up to half of corps members' salaries, but requires a portion also be raised through local community fundraising. To support local environmental reporting in Kentucky, tax-deductible donations can be made atcourier-journal.com/RFA.