Bens Creek Confirms CFO's Exit to Focus on Turkey Earthquake Relief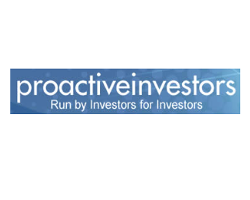 March 10, 2023 - Bens Creek said it will formally cease the contract of its chief financial officer Murat Erden on 12 July 2023.
Erden, who joined on that same date last year, informed the metallurgical coal mine owner that he will not be able to provide the time necessary to undertake his duties.
His decision is a result of the two earthquakes and associated aftershocks that recently shook Turkey and have badly affected Erden's hometown, according to a statement.
Erden has assured the company that he will be on hand to help until the formal end of his contract should the company need his assistance.
Bens Creek said it has made donations to those impacted by the natural disaster, while Erden has been giving "time and money" to the rescue fund.
"We wholeheartedly thank Murat for his contribution to the growth of Bens Creek, we are hugely saddened by the events in his hometown within Turkey," said chief executive Adam Wilson.
"We fully support Murat in his efforts to make a difference to the relief program."
Erden, the AIM-quoted company said, leaves the group's finance function in good order, having enhanced its processes while also overseeing its last interim financial statements.
Arondeep Binning, the group's financial controller, will assume day-to-day responsibility while the company intends to commence the search for a new CFO.