MCPA's 43rd Annual Conference May 20-23, 2023 - Stonewall Resort, Roanoke, WV - Register Today!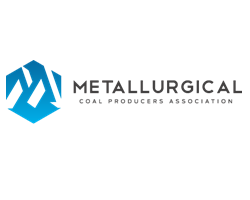 March 11, 2023 - The Metallurgical Coal Producers Association's 43rd annual conference is fast approaching.
The conference is scheduled May 20-23, 2023, at the Stonewall Resort, Roanoke, West Virginia.
The Stonewall Resort is located within 1,900 acres of park grounds offering views of West Virginia's rolling mountains and beautiful lake waters. Stonewall Resort is the perfect place for a conference. Its meeting facilities are excellent. Stonewall also offers golf, fishing, skeet shooting, boat rides or hike one of the gorgeous trails.
This meeting is a great place to showcase your business, as well as meet coal industry executives, elected officials and other informed leaders while hearing the latest activities within the industry.
You may use link below to register for conference or use this form.
https://www.metcoalproducers.com/event-details/
You should contact the Stonewall Resort directly to make your reservations.
Hotel

reservations

made

separately.
Here is the link:
https://be.synxis.com/?Hotel=35494&Chain=21123&arrive=2023- 05-19&depart=2023-05-24&adult=1&child=0&group=779493
or
Call Stonewall Resort front desk (304) 269-7400 to make reservations under the Metallurgical Room Block.
MCPA's room rate is $169.00 plus taxes.
2023 SHOOTING REGISTRATION FORM