WV Legislative Conclusion / Summary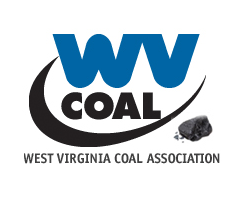 March 12, 2023 - The 2023 Regular Legislative Session concluded Saturday, March 11, with several pieces of important coal and energy legislation passing both houses of the Legislature.
Importantly, the Association successfully passed significant legislation to address manpower recruitment, public energy education, and marshalling state resources to preserve West Virginia coal markets; expansion of ESG restrictions on state investments; "deliberate intent" reform under the state's Worker's Compensation program and state coal power plant preservation and grid reliability.
A total of 759 bills were introduced in the Senate with 92 or 12% passing. 1,558 bills were introduced in the House of Delegates with 158 or 10% being adopted. Once adjourned the Governor has 15 days to sign legislation into law, veto or simply allow enrolled bills to become law. As of today, 40 bills have been signed into law by the Governor Justice and two have become law without his signature.
Additionally, several provisions of the state's mine safety laws were discussed in different legislative forums and ultimately were referred to the state Board of Coal Mine Health and Safety for resolution. These topics include age requirements for mine rescue members, expanded role of belt examiners and the training and supervision of apprentice miners (see attached document for a discussion of these issues). Also attached is a letter from Chris Pence discussing the proposed deliberate intend changes in HB 3270.
WVCA-backed Legislation and other energy-related bills we were involved with that were adopted by both Houses include:
HB 2862 ESG and proxy voting by the WV Investment Management Board and WV Board of Treasury

HB 3303

Reactivating and repurposing the Coalfield Community Development Office

HB 3308

Coal Plant Securitization

HB 3482

"

Coal Fired Grid Stabilization and Security Act of 2023"

HB 3270

Deliberate Intent

SB 609 Public Energy Authority Approval of Power Plant Closures
HR 12 (Pleasants Plant) Encouraging Mon Power to purchase the Pleasants Power Station
HB 3012 Rare Earth Elements Severance Tax Exemption
HB 3130 WV Coalfields Energy Research and Economic Development Authority to focus on energy develop projects in the state's coalfields.
A more detailed synopsis of each bill is provided below:
Major Coal – Energy Legislation that Did Not Pass
Mine Health and Safety Issues Being Discussed
Analysis of Proposed Changes to Deliberate Intent