Coal to Carbon Products Science Lecture Hosted at Sheridan College March 15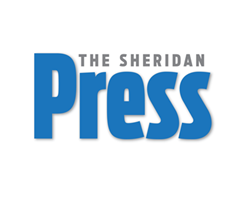 March 12, 2023 - Garrett Lindemann, director of life sciences at RAMACO Carbon, will give a lecture titled "Coal to Carbon Products," March 15, at 7 p.m.
Lindemann's presentation is part of Sheridan College's 2023 Museum of Discovery Science Lecture Series, and will be held in person inside the Mars Agricultural Center, room 201, and via Zoom webinar. To attend online, see sheridan.edu/lecture at the event time. This lecture is free and open to the public.
Currently, RAMACO Carbon is effectively leading the development of new carbon-based materials as building blocks for the future era of carbon manufacturing. During his presentation, Lindemann will discuss RAMACO Carbon's vision of utilizing the carbon in coal to manufacture building blocks such as carbon fibers and graphene and how the enterprise's mission statements support these goals. Finally, Lindemann will depict the carbon content of local sub-bituminous coal and the chemicals in coal that can be utilized to manufacture higher-value products from low-value feedstock.
"Carbon coal as a 'Fossil Fuel' needs to be left in the past and changed to viewing coal as a 'Carbon Ore'," Lindemann said.
Lindemann brings 30+ years of experience to his role as director of life sciences for RAMACO Carbon. He started his career at Boehringer Mannheim in 1995, which Roche acquired in 1997. He managed and led research teams and performed technology assessments for the Chief Technology Office of Roche Diagnostics. Lindemann then served as executive vice president of research and development for a start-up pharmaceutical company responsible for drug development (pre-clinical and clinical) and patent portfolio management before joining Initium Venture Capital as a life science analyst. Additional experiences include being CEO and CSO of a functional food and feed company, Life Science Advisor to Kyield, and CEO of a hemp company. During the past ten years, Dr. Lindemann has been a consultant for RAMACO Carbon, with the past three years serving as a full-time employee.
Lindemann is from Big Horn and a graduate of Big Horn High School (1979). He earned his undergraduate degree in biology from Saint John's University (Collegeville, Minnesota) and obtained a Ph.D. in Molecular Genetics from the University of Kansas (Lawrence, Kansas) in 1995.
In 2005, Lindemann returned to Wyoming for the benefit of his family and to grow his biotech consulting firm.
For more information about this event, or other upcoming lectures a part of Sheridan College's 2023 Museum of Discovery Science Lecture Series, contact Scott Newbold at snewbold@sheridan.edu or 307-675-0770.