Coal, Gas Policy in Focus For Australia's NSW Election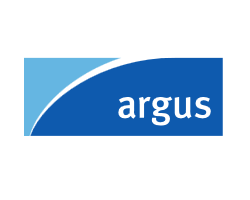 By Jo Clarke
March 13, 2023 - Independent candidates that could hold the balance of power in the next parliament are pushing both major political parties in Australia's New South Wales (NSW) state to make it more difficult for new coal and gas projects to be approved.
The NSW election will be held on 25 March and the future of its coal and gas production is a key policy issue, as voters weigh up higher power bills and concerns about climate change. Polling shows the Labor party ahead of the incumbent Liberal-National coalition, which has been in power in the state since 2011, but the margin may be slim with the possibility of no clear majority for either side.
A group of eight independent candidates, which are following in the footsteps of the so called Teal independents that were influential in Labor ousting the federal coalition government in May 2022, have come together to demand changes to the approvals process for oil and gas if either major party wants their support.
These changes include banning coal-bed methane and gas pipeline developments in the Liverpool Plains and the halt of domestic independent Santos' Narrabri gas project, which is due to reach a final investment decision by the end of June. The A$650mn ($433mn) Narrabri gas project has bipartisan support from Labor and the coalition, largely because of concerns about gas shortages looming on the east coast of Australia.
In addition to the straight bans the independents are demanding that a climate impact statement be produced, as a part of the environmental assessments for new and expanded coal and gas projects in the state. And that communities have the right to appeal approvals in the state's Land and Environment Court, which could significantly delay the process.
The federal Labor government has been under similar pressure from the federal Greens to ban new coal and gas developments in exchange for support for its emissions reduction policy. It has so far ruled out any such ban, although it is reviewing 19 coal and gas project development approvals with greater emphasis on their potential to add to climate change.