Kentucky Wants to Prevent Coal Plant Closures Invited by Net-Zero Policies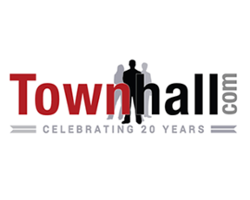 March 13, 2023 - As net-zero policies wreak havoc federally, individual states desire to stymie its ruinous consequence.
The Commonwealth of Kentucky wants to implement measures to shield their electric grid from instability wrought by unreliable, costly renewable energy adoption.
The General Assembly is deliberating legislation, Senate Bill 4, to remedy this issue. If passed, the bill would require the Public Service Commission to prove coal plant retirement won't negatively impact grid reliability and resilience. All the while having no adverse impact on electric utility rate affordability.
As of this writing, the bill passed the state senate by a 25-8 vote. It now awaits a vote in the Kentucky House of Representatives. It currently enjoys popular support from lawmakers and could advance before Wednesday—the final day of the 2023 General Assembly session.
Historically, coal production has kept Kentucky's energy costs down. Nevertheless, forced transition to unreliable sources like solar and wind has resulted in higher energy bills–as seen elsewhere in the U.S.
Even natural gas, a reliable source unleashed during the Trump administration, can't fully meet the Commonwealth's immediate demands.
Kelly Craft, former U.S. Ambassador to Canada and a 2023 Kentucky gubernatorial candidate, discussed this in a major state publication, writing, "As coal power shut down, it has been replaced by natural gas and, while I support an "all of the above" energy policy, natural gas has limitations. Natural gas price volatility drove Kentuckians' cost of electricity to all-time highs last year."
Despite coal's staying power, powerful utility companies operating in the Bluegrass State are actively working to defeat this reasonable measure. This isn't surprising because investor-owned utilities seek to benefit from adopting a net-zero carbon grid by 2050.
"If this bill passes, we would not be able to close a fossil fuel plant. That isn't hyperbole," Rocco D'Ascenzo, deputy general counsel Duke Energy Kentucky, said of SB4.
Louisville Gas and Electric Vice President Kent Blake remarked his company has "every incentive in the world to keep coal-fired generation as long as it's reasonably possible," but argued retiring coal-fire plants would ultimately be good for consumers.
"When we bring a case forward that says now is the time to retire a given coal-fired unit, you can believe that now is the time," he said.
These comments contrast other industry-wide statements opposing the move away from fossil fuels.
In June 2022, the Utilities District of Western Indiana published a Capacity Alert warning about potential rolling blackouts and blamed shortages, in part, "due in part to the closing of coal-fired generation plants across the country."
Even the Washington Post mused, "The sudden warnings [of rolling outages] have surprised even those who were sounding an alarm. That's because… the early retirement of fossil fuel plants has accelerated the destabilization of the grid."
State Senator Robby Mills, a Senate Natural Resources and Energy Committee member and sponsor of SB4, says his bill will offer oversight on this issue and give Kentuckians a seat at the table.
"Grid operators like PJM and MISO have been warning that this hasty transition to renewables is putting our electric grid at risk," Mills said in a statement to Townhall.com. "Kentuckians need a reliable source of energy that will keep the power grid stable and electricity rates affordable. We, as policymakers, owe that to our constituents."
Tucker Davis, a former Interior Department official and current Kentucky Coal Association president, warned Biden's energy policies will have negative downstream effects on regular Kentuckians already paying exorbitant costs to heat and power their homes.
"The reason electricity rates have been on the rise in Kentucky is because of the Obama/Biden Administration's "War on Coal." These reckless federal policies have forced utilities to replace coal with more costly, unreliable alternatives and pass those costs on to ratepayers," Davis remarked in an email to Townhall.com. "When it comes to the energy security of our Commonwealth, these decisions should be made here in Kentucky, not in a corporate board room."-
Coal plant retirements undergird the wasteful climate bill known as the Inflation Reduction Act. S&P Global elaborated, "Of the 58.7 GW of coal plant capacity projected for retirement by 2030, about 24.3 GW, or 41.4%, are due to the Inflation Reduction Act, or IRA, making coal less competitive than other resources…"
As a result, it would be unwise for individual states— including Kentucky–to pursue untenable, net-zero policies.
The North American Electric Reliability Corporation (NERC), a regulatory authority tasked with reducing risk to and securing electric grid reliability, warned several years ago that "an accelerated retirement of coal-fired and nuclear plants could lead to power outages, temporary shortfalls in surplus generation, and transmission problems."
Per the U.S. Energy Information Administration (EIA), coal remains king in the Bluegrass State.
The agency reports, "In 2021, coal-fired power plants supplied 71% of Kentucky's electricity generation, the fourth-largest share among the states after West Virginia, Missouri, and Wyoming. Historically, coal-fired power plants produced more than 90% of Kentucky's net generation."
"Kentucky still remains among the top five states in the nation in coal-fired generating capacity with about 9,400 megawatts at the beginning of 2022," it adds.
Energy security need not be jeopardized by entertaining flawed clean energy credits and so-called incentives promising unicorn dreams.
The Commonwealth of Kentucky shouldn't be ostracized for maintaining its coal plants. Therefore, legislators should be entrusted to protect their constituents' interests here.