Epiroc Wins its Largest-Ever Automation Order to Work With Roy Hill to Create World's Largest Single Autonomous Mine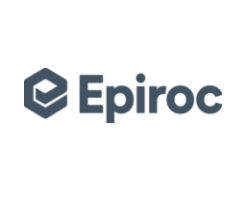 March 14, 2023 - Epiroc, a leading productivity and sustainability partner for the mining and infrastructure industries, has won its largest-ever automation order, for the work to convert Roy Hill's mixed fleet of haul trucks to driverless operation in Australia. The on-going work will create the world's largest single autonomous mine.
Epiroc announced on January 12, 2023, that together with ASI Mining it will continue to support Roy Hill's iron ore mine in the Pilbara region of Western Australia, to develop an autonomous haul truck solution that is interoperable and scalable regardless of manufacturer, so called Original Equipment Manufacturer (OEM) agnostic. Epiroc has now received a significant order for this project, the largest size it has received so far for automation work.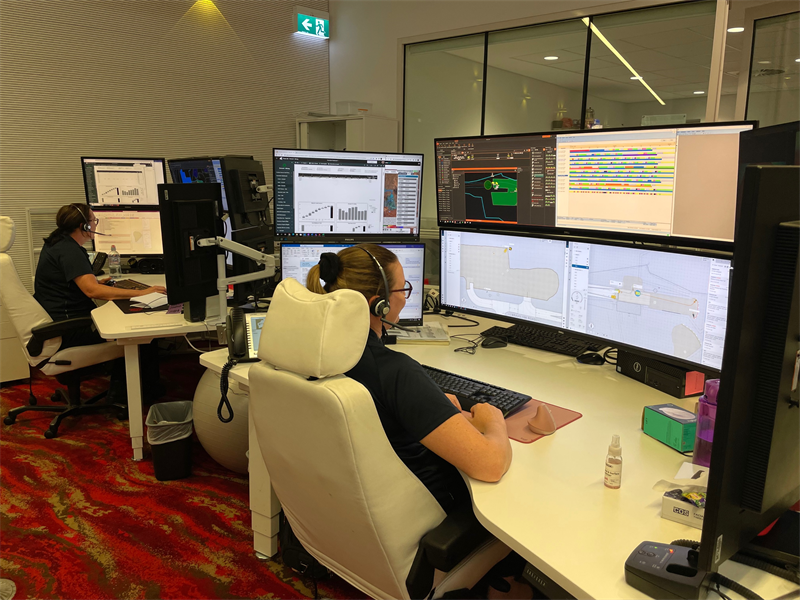 At Roy Hill's Remote Operations Centre in Perth, Australia
The order, booked in the first quarter 2023, is valued at approximately MAUD 70 (MSEK 500). This covers a portion of the 96 haul trucks that ultimately will be converted. Additional orders related to the project will be booked in the future. The project is expected to run until 2024.
"We are very excited about supporting Roy Hill in the work to create the world's largest single autonomous mine," says Helena Hedblom, Epiroc's President and CEO. "The benefits for both safety and productivity will be substantial."
"Roy Hill, led by its Executive Chairman Mrs Gina Rinehart AO, is a true pioneer and will set a new gold standard for autonomous surface mining, and our team working on this is doing an excellent job," says Jose Sanchez, President of Epiroc's Surface division.
Epiroc, together with ASI Mining, is providing Roy Hill with cutting-edge autonomous technology using a carefully planned customer-centric roll-out plan.
As communicated previously, Roy Hill's production verification phase is complete and autonomous haul trucks are running 24/7 in a dedicated autonomous operating zone, interacting safely with two excavators and numerous ancillary vehicles at intersections, waste dumps and load areas. The autonomous fleet is meeting desired safety and productivity metrics and achieving higher productivity than the conventional haul trucks, a key objective of the program.
The project's progressive expansion will see autonomous haul truck numbers grow steadily from March 2023 and throughout 2023. The fleet will ultimately comprise 54 Caterpillar trucks and 42 Hitachi trucks. In addition, more than 200 modified ancillary vehicles will interact with the autonomous haul trucks.
Roy Hill is an iron ore mine in the Pilbara region of Western Australia. Its Remote Operations Centre in Perth provides end-to-end integration of operations.
Epiroc owns 34% of U.S.-based ASI Mining.