Carbon Capture is Gaining a Foothold in Indiana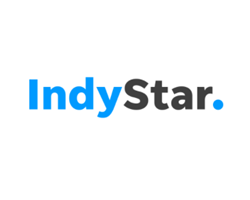 March 15, 2023 - Capturing carbon dioxide emissions from power plants and other industrial sources is widely regarded as a critical component in addressing climate change. But the devil is in the details, and there's far less agreement on what to do with that carbon, including where and how it should be stored.
The Indiana General Assembly heard two proposed bills this year on carbon capture and underground storage technology.
Senate Bill 247, which died in committee, would have given local governments the ability to approve or reject a carbon storage project. Currently, carbon sequestration projects must be approved by both the federal and state governments.
The other legislation, SB 451, provides for Wabash Valley Resources to conduct a pilot project in Vigo and Vermillion counties. It passed in the Senate and is now before the House Committee on Environmental Affairs.
The new proposals came a year after legislators passed broad regulations about carbon capture and storage.
What is carbon capture and sequestration?
Many industries produce carbon dioxide that is emitted into the air. When the gas gets into the atmosphere, it can trap heat, exacerbating the effects of climate change. To combat these emissions, companies are beginning to capture carbon from large sources, such as power plants and industrial facilities using fossil fuels, before it reaches the air.
The gas is then compressed into a liquid form and pumped underground for storage, a process know as sequestration. In Indiana, there is "pore space," or openings within underground geological formations, capable of accepting large amounts of the liquid carbon.
Why is the pilot project controversial?
In two words: Property rights.
That's what critics, including farmers and landowners, told lawmakers during testimony on the storage pilot project. Jeff Cummins, director of state government relations at the Indiana Farm Bureau, said he does not oppose the project, but disagrees with how Wabash Power Resources wants to acquire underground storage rights.
Rather than the operator negotiating with landowners, the bill would set the price. It would also place the legal burden of litigation on the landowner if they don't think the price is just, Cummins said.
There's also no consent threshold. Typically, a company would need to acquire consent from 70% of affected landowners, but that language is not in the bill.
Wabash Valley Resources has been trying since 2016 to get the project rolling, Dan Williams, managing director of the company said.
"We'll be negotiating with landowners on property rights," said managing director Dan Williams. "We will make every effort to acquire all the land rights necessary."
What are the risks of carbon capture?
In addition to worries that companies would condemn a landowner's property to use for storage purposes, Kerwin Olson, executive director of the Citizens Action Coalition, said there still are questions about permanently storing carbon dioxide underground. Those include seismic risks like those brought up in hydraulic fracking debates, and worries about the carbon leaking into aquifers and causing harm to humans, livestock and wildlife.
In 2020, Olson pointed out, a pipeline carrying liquid carbon ruptured in Mississippi causing first responders to describe affected residents as acting "like zombies." Tarry Gann, a Yazoo County Sheriff's Department investigator recounted the ordeal to the Clarion Ledger.
"Starting out, it was real hard to breathe, like I'd run wide open up and down some stairs," he said. "I was really, really winded, like I'd run a mile. Then it was headaches, my ears were popping, I was sick to my stomach and I kind of started getting disoriented ... I didn't know I was saying stuff on the radio."
What does this mean for Indiana?
The future remains unclear for Hoosiers.
Even if SB 451 doesn't pass, the U.S. EPA has a federal permitting program and companies in Indiana are free to apply.