MSHA Final Report Issued for Fatality on 12/13/2021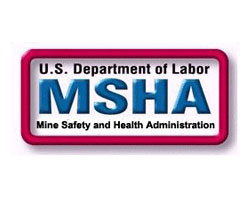 March 15, 2023 - On December 13, 2021, a customer truck driver (victim) stopped at a designated tarping area and was assisting another driver with a rear trailer indicator light. The victim's truck moved forward and pinned him against the back of the other driver's truck.
Best Practices:
Do not leave mobile equipment unattended unless the transmission is in the park position, the parking brake is set, and the trailer brakes are engaged.
Block, or secure from movement, mobile equipment parked on a grade.
Never position yourself in hazardous areas around mobile equipment parked on a grade that is not blocked or secured from movement.
Train customer truck drivers on site-specific hazards.
Miners and mine operators can find safety and health information on MSHA.gov.