Rail Company Not Meeting Contract Terms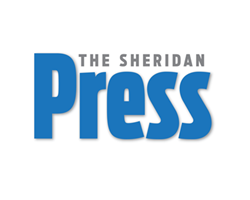 By Joseph Beaudet
March 18, 2023 - Wyoming Rep. Cyrus Western, R-Big Horn, said BNSF Railway is failing to meet contracted terms.
Western said he sent a letter to the CEO of the company asking for answers.
"We need answers, we need solutions and we need them now," Western said. "... (BNSF is) fundamentally not fulfilling the contractual obligations to ship this coal to their customers."
Western said BNSF has blamed labor negotiations for the situation but circumstances are yet to improve.
U.S. Rep. Harriet Hageman, R-Wyoming, said Wyoming railways are of concern.
"Last year, the interruption in rail service to our coal mines cost the state of Wyoming $100 million," Hageman said. "We have got to address what is going on with our railroads."

WyoFile reported in December that coal mines across the nation have suffered from a decrease in shipments. The railroad industry cites supply chain issues and an inability to fill vacant positions for the decrease.
The Wyoming Legislature took a step this year to help redress a decrease in Wyoming coal shipment and utilization.
House Bill 69, sponsored by Lloyd Larsen, R-Lander, gives the governor the ability to sue corporations and other parties for actions that led to a decrease in use of Wyoming coal or the closure of power plants that used Wyoming coal. Gov. Mark Gordon signed the bill into law in February.
In light of the East Palestine, Ohio, train derailment, the state's U.S. Senate delegation proposed a bipartisan rail safety bill.
Senators Sherrod Brown, D-Ohio, and JD Vance, R-Ohio, announced March 1 they proposed the bill to help prevent future train derailments.
S.576 would include provisions to improve safety protocols for trains carrying hazardous materials; increase rail car inspections; require two person crews on every train and increase fines for wrongdoing by rail companies.
"Through this legislation, Congress has a real opportunity to ensure that what happened in East Palestine will never happen again," Vance said in a news release. "We owe every American the peace of mind that their community is protected from a catastrophe of this kind."
Brown shared a similar sentiment in the news release.
"These commonsense bipartisan safety measures will finally hold big railroad companies accountable, make our railroads and the towns along them safer and prevent future tragedies, so no community has to suffer like East Palestine again," Brown said.
According to Federal Railroad Administration data, there were 97 train derailments in Wyoming from January 2017 to December 2022; an average of roughly 16 per year. There were 1,169 train derailments across the country in 2022; an average of roughly three per day.
The bill was heard by the Senate Committee on Banking, Housing and Urban Affairs Thursday morning.
Brown, chair of the committee, said people in Ohio are paying the price for corporate greed.
"Companies followed the Wall Street business model, obsessed with short term profits at the expense of everything and everyone else," Brown said. "... Now these Ohioans are worried about whether their water is safe to drink, whether the air is safe to breathe, whether their beef cattle can now sell a side of beef, whether their kids will get sick…"
The bill has not yet been placed on the Senate calendar.