Manchin Announces $18.8 Million for Projects Including King Coal Highway and Coalfields Expressway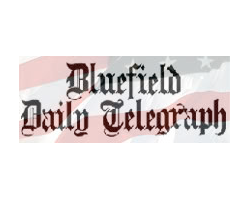 By Greg Jordan
March 26, 2023 - More than $18 million for eight West Virginia highway projects, which was made possible by Congressionally Directed Spending, includes funding for the King Coal Highway and the Coalfields Expressway.
U.S. Senator Joe Manchin, D-W.Va., a member of the Senate Appropriations Committee, announced Thursday that $18,880,000 for eight West Virginia highway projects is being made available. The awards are made possible by CDS requests secured by Manchin and are funded through the U.S. Department of Transportation (DOT).
"West Virginia's infrastructure plays a critical role in our state's economy, which is why improving, modernizing, and expanding our roads, bridges and highways continues to be one of my top priorities," Manchin said. "I proudly secured this funding to support eight critical highway projects across our great state, which will boost local tourism, spur economic development and promote safe and secure travel for all West Virginians. As a member of the Senate Appropriations Committee, I will continue advocating for resources, including CDS funding, to improve our roads and bridges as we address the infrastructure needs of the Mountain State."
Congressionally Directed Spending (CDS), also known as earmarks, allow state and local governments, non-profits, and other public entities to apply for targeted funding for projects to bolster their communities and directly support West Virginians. Manchin said these local communities and organizations are now beginning to receive funding for projects that he fought for in last year's funding bill. He also said as a member of the Senate Appropriations Committee, he works to ensure taxpayer dollars are allocated to priorities that benefit all West Virginians, boost economic growth and support the needs of communities across the West Virginia while remaining fiscally responsible.
Awards impacting southern West Virginia listed below:
—$5 million — King Coal Highway: Funds the King Coal Highway Gilbert Creek Connector to connect the community of Gilbert, which has battled transportation connectivity and reliability issues for decades.
—$1.5 million — Coalfields Expressway: Funds the construction of pavement for approximately 1/4 mile of the Coalfields Expressway.
This funding is now available to the West Virginia Department of Transportation, which will then determine when the project is ready to move forward and seek project authorization from the Federal Highways Administration (FHWA), according to Manchin's office.