Coal Revival Pours Cold Water on Cop26 Pledges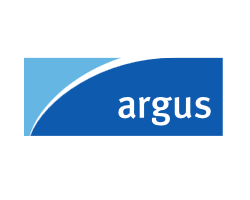 By Alex Thackrah
May 11, 2023 - Last year's Cop 26 talks in Glasgow could have marked a turning point for coal. The UN climate summit saw 190 countries and organizations sign a pledge to "phase out coal power in the 2030s for major economies and 2040s for the rest of the world", and to end support for new plants. But war in Ukraine and anxiety over energy security have prompted several European countries to reactivate coal-fired capacity and rethink associated environmental restrictions.
Policy makers have stressed that Europe's likely recourse to coal-fired power this winter will be a temporary step as they look to mitigate the impact of cuts to Russian gas supply. But the fear among climate campaigners is that energy security's re-emergence as a policy priority dilutes momentum towards decarbonisation and throws a lifeline to fossil fuels.
Climate and energy think-tank Ember believes the expected temporary increase in coal-fired generation in the EU will not threaten the bloc's longer-term climate commitments. But some short-term timelines are already slipping. France had been targeting a complete coal phase-out by the end of this year, but is now considering reopening the 600MW Saint-Avold plant, which was scheduled to close permanently at the end of March. Ireland now expects its 915MW Moneypoint plant to generate electricity from coal beyond the previous target closure date of 2025, and the UK, while sticking with its plan to phase out coal power by October 2024, has agreed to postpone the closure of some plants in case they are needed this winter.
Phase-out plans have also become more complicated for Europe's two largest thermal coal users, Germany and Poland. Germany still plans to phase out coal "ideally" by 2030, while Poland is targeting 2049, but the repercussions from the war in Ukraine are clearly now a complicating factor.
Poland has led European efforts to eliminate Russian coal imports, implementing a ban in April, well ahead of the EU's 10 August deadline and the UK's 1 January 2023 cut-off. But the need to replace around 8mn t/yr of Russian coal imported by rail means Warsaw is looking to increase domestic hard coal and lignite production, and boost seaborne imports from countries such as Colombia. But logistical constraints at ports, not to mention the higher costs associated with long-haul imports, make it difficult for Poland to fully offset the lost Russian volumes.
European governments are also making moves to temporarily lift environmental restrictions on coal burning. The European Commission is mulling exemptions to pollutant and CO2 emissions rules, while Germany is considering lifting sulphur limits for generators if they are unable to source enough low-sulphur coal supply.
Missing Major Players
Outside Europe, and despite the global energy ramifications of the Russia-Ukraine conflict, coal phase-out dates from other coalition signatories in Glasgow remain little changed. But the bigger issue is that key players did not initially sign up. Most of the world's biggest coal producers and consumers are in Asia, whose large populations and coal-based economies pose stiffer challenges than those faced in Europe when it comes to combining decarbonisation with raising living standards.
During 2020 and 2021, countries not signed up to the coalition consumed 270 exajoules of coal, more than all of the signatories to the coalition consumed during each of the five previous decades (see chart). Of the world's five biggest coal producers, only Indonesia, which accounts for 7.5pc of global production, signed up in Glasgow, even then agreeing only to consider accelerating its coal phase-out from 2060 into the 2040s on condition of "agreeing additional international financial and technical assistance".
Any early phase-out of coal-fired power in Indonesia would come at a significant financial cost, state-owned power generation and transmission firm PLN says. The average age of PLN's coal-fired plants is just nine years, and it has yet to recoup its investment in several units.
This situation is mirrored across other parts of Asia-Pacific, and means governments across the region will be more reluctant to accelerate the closure of modern, newly built coal plants than their counterparts in Europe, whose fleets typically comprise older, less-efficient units.
China — which accounts for 50pc of global coal production — set itself in 2020 a carbon-neutrality target of 2060, a timeline that has not changed since Cop 26. China is aiming for its CO2 emissions to peak before 2030 but coal consumption appears likely to rise over the coming years — the country is currently producing coal at its fastest-ever pace, with average June production at 12.6mn t, up from 11.9mn t in May and in line with the government's target.
India, the second-largest coal consumer, retains its 2070 net-zero ambition, but the short-to-mid-term outlook is for higher coal demand. The country's overall coal demand is projected to grow to 1.3bn-1.5bn t by 2030, up by 63pc from current levels, federal coal minister Pralhad Joshi said in March, noting that "in India, transition away from coal is not happening in the foreseeable future".
Beyond phasing out coal-fired generation, the other key line from the Glasgow coalition agreement was the promise to "end all investment in new coal power generation domestically and internationally".
Setting aside the fact that many governments in Europe and elsewhere are looking to postpone coal plant shutdowns, the IEA said the amount of new coal-fired generation capacity approved globally in 2021 fell by 3.4pc from 2020 to 28.6GW, but remained higher than the pre-pandemic low of 20.5GW in 2019, as Asian countries prioritised energy security in near-term policies.
China alone approved 8.63GW of new coal-fired generation capacity in the first quarter of this year, double the quantity approved over the same period in 2021, according to environmental group Greenpeace.
On the supply side, coal remained the dominant fuel in the global power generation mix in 2021, with its share rising by 0.9 percentage points year on year to 36pc, according to the latest BP Statistical Review of World Energy, while global investment in production is forecast to rise by 10pc this year to $115.6bn, the IEA says. But the current environment remains difficult for certain coal projects, as underlined by the Colombian government's struggle to find a buyer for the 14mn t/yr Prodeco mine.
Open Goals
The eight months since Cop 26 illustrate the challenges of achieving the goals set in Glasgow, and the vulnerability of long-term climate targets to the short-term exigencies of geopolitics. Global coal production and consumption look likely to rise in the years ahead, and the revived policy emphasis on energy security could trigger an expansion of lower-quality coal production from some producers.
That creates a challenging backdrop for the Cop 27 talks in Egypt in November. Developed nations' return to coal is an understandable response to the energy market upheaval. But it makes it harder to argue that developing nations need to speed up their coal phase-out transitions when Europeans are out-competing buyers in poorer, more coal-reliant parts of the world for scarce coal supply.
As such, Cop 27 seems unlikely to bring a raft of meaningful new pledges from the biggest coal producers and consumers, with most nations expected to stick to woolly long-term targets. Cop 26 may not have been a turning point for coal, but 2022 may be the catalyst for a revival in coal demand through the 2020s.