Pennsylvania Mine Safety Improving, Feds Say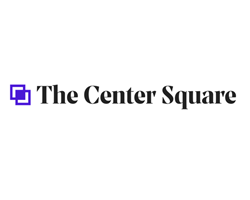 May 19, 2023 - The agency responsible for developing and enforcing safety standards for the mining industry has cited four Pennsylvania facilities for violations this year.
But, the good news is, safety is improving overall.
The U.S. Department of Labor's Mine Safety and Health Administration, or MSHA, conducts targeted monthly impact inspections at mines that merit increased attention due to poor compliance history or specific concerns.
Four operators in the state were identified as having what MSHA refers to as Significant and Substantial – or S&S – violations which would likely result in serious injury or death.

Between January and March 2023, Acosta Deep Mine in Somerset County; Greenwood Mine in Schuylkill County; Harvey Mine in Greene County; and Nazareth Cement Plant I in Northampton County were collectively issued a total of 53 citations. Of those, 15 were categorized as significant and substantial.
The number of S&S violations ranged between one and six per facility – the majority of which were related to plan compliance and enforcement history. However, in January, Acosta Deep Mine was investigated and cited due to a fatality that occurred on site.
On Oct. 22, 2022, a mine examiner assigned to start sump pumps drowned and was discovered by coworkers during routine maintenance activities – making it the third fatality in the state last year.
MSHA provides guidance to assist mine operators in complying with safety and health regulations and the consequences of violating them varies depending on their severity.
Victoria Godinez, a labor department spokeswoman, told The Center Square if a facility is cited for a violation, there is more than likely going to be a penalty.
"S&S violations have a higher penalty assigned to them because of the seriousness of the violation," she said.
Penalties are assessed according to a formula considering factors such as a history of previous violations, any negligence involved, and the operator's good faith in trying to correct the violation promptly.
MSHA uses a point system for violations which converts to a dollar value. The less serious penalties range from $159 to $85,000, but those designated as "flagrant" can reach a maximum of $313,790.

Chronic violators and those that demonstrate a disregard for the health and safety of miners are issued a Pattern of Violations, or POV notice, and given a set amount of time to resolve the issue. Should violations continue, federal law allows the agency to withdraw miners from the affected area. Sanctions are removed after 90 days if no further violations occur, and the POV designation is terminated after an inspection verifying compliance.
In December 2022, MSHA issued its first POV notice since 2014 to the operator of Morton Salt Inc.'s Weeks Island Mine and Mill in Louisiana. During a 12-month review period, they were cited with 82 S&S violations, – 32 of which were for the operator's "high negligence or reckless disregard."
MSHA says it has made significant strides in mining industry safety since its first year of oversight. Nationally, the number of fatalities due to accidents has fallen from 242 in 1978 to 29 in 2022.
According to the department, there are 436 active mines in Pennsylvania. During a five-year period between 2018-2022, there were 12 fatalities reported.