Jim Justice's Unpaid Bills Stack Up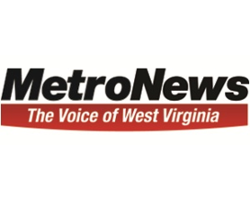 May 26, 2023 - There have been three more news stories in recent days about bills left unpaid by companies owned and operated by West Virginia Governor Jim Justice and his family.
One in the Gazette-Mail detailed how a federal judge found Justice family coal company liable for six years of unpaid premiums for a United Mine Worker retiree health benefit plan. A second one in the Ogden newspapers concerned nearly $90,000 in unpaid attorney fees from an earlier contract dispute with a coal exporting company. Last month, MetroNews reported one of Justice's longtime banks "has filed almost a dozen claims to collect more than $300 million in total debt."
Unfortunately, these stories are nothing new. Hardly a month goes by when there is not one or more stories about a Justice company not paying its bills. The news services ProPublica and Mountain State Spotlight reported "over three decades, Justice's constellation of mining, farming and hospitality companies were involved in over 600 lawsuits in more than two dozen cases. Many were filed by workers, vendors, business partners and government agencies alleging they weren't paid."
That represents a long-standing pattern of behavior.
Perhaps it is just one way of doing business; slow pay or don't pay bills until vendors and creditors settle for lesser amounts. Justice would not be the first businessman to string along his vendors as a way of stretching his dollars.
But it is also possible that Justice's companies simply cannot afford to pay all their bills. The Justice family owns and operates dozens of companies, some more successful than others, and he owes hundreds of millions of dollars to two primary lenders—Carter Bank and Credit Suisse. Perhaps he is like many West Virginians, only on a much larger scale—more month left at the end of the money.
To his credit, Justice has consistently reinvested his money in companies and kept people employed. His purchase and operation of the Greenbrier Resort is a prime example of that commitment. He has avoided bankruptcy and kept people employed in situations where others would have walked away.
However, all those companies and vendors that do business with Justice companies are also trying to stay afloat. They have employees and expenses as well. When Justice stiffs or slow pays a vendor, it puts enormous financial pressure on that supplier.
Frankly, there have been so many stories about Justice companies' debts and lawsuits that we have become numb to them. Justice's election in 2016 and re-election in 2020 indicate voters are not overly bothered by them.
However, Justice is running for the Republican nomination to the U.S. Senate and, as of today, he is the frontrunner. Being on the national platform may trigger interest by larger news organizations in Justice's long history and ongoing bill paying problems.
That will not be a good look for Justice or West Virginia.
Governor Justice has run on his success as a businessman. "I done done it," he likes to say. There is a long list of creditors who must wish that one thing Justice would have done is pay all the bills.