WV Gubernatorial Debate at Chamber of Commerce Annual Meeting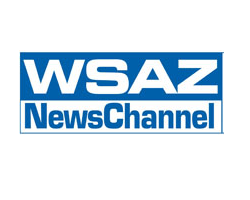 September 1, 2023 - A changing of the guard is coming for West Virginia's top office.
Voters will soon have the chance to decide who the state's next governor will be.
On Thursday, voters heard from the top republican candidates for the first time.
WSAZ and WSAZ.com carried the West Virginia Gubernatorial Forum live. The forum featuring Delegate Moore Capito, Businessman Chris Miller, Attorney General Patrick Morrisey and Secretary of State Mac Warner was held at Colonial Hall of The Greenbrier.
WSAZ's Sarah Sager moderated the event.
During the forum, each candidate had two minutes to share their vision for the future of the Mountain State, then Sarah asked a series of questions to give voters a better idea of where each candidate stood on a number of topics - such as job creation, economic development, education, and the workforce.
The largest gathering of business, industry, education, finance and political leaders from around West Virginia has convened at the West Virginia Chamber of Commerce 87th Annual Meeting & Business Summit.
The Summit lasts until Sept. 1, 2023 at the resort in White Sulphur Springs, West Virginia.
Breaking economic development and workforce announcements are again planned for the Business Summit.
Attendees will be able to welcome and hear from companies new to West Virginia, including FORM Energy and Omnis Building Technologies.
Scheduled speakers also include Gov. Jim Justice and West Virginia Sens. Joe Manchin and Shelley Moore Capito, presidents of higher education institutions, healthcare CEOs and many more.