UK: Whitehaven Coal Mine Protestors Occupy Proposed Site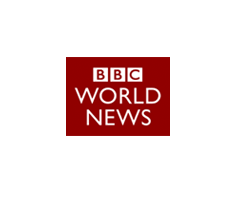 Sepember 3, 2023 - Environmental protesters have occupied the proposed site of the UK's first new major coal mine in decades.
The group, called Earth First, arrived in Whitehaven, Cumbria, on Tuesday and said it planned to stay for a week.
Plans for the mine were approved in December despite concerns about its impact on climate change.
Former mayor of Copeland Mike Starkie said the group should "clear off", stating there was "no viable alternative" to the proposed mine.
The Woodhouse Colliery scheme was finally signed off by the government at the back end of 2022, after years of back and forth which saw the plans stall after initial approval by Cumbria County Council.
Operator West Cumbria Mining says the extraction of millions of tonnes of coking coal for steel production will create 500 highly skilled local jobs, with up to 1,500 more in the supply chain.
Objections to the scheme centre on environmental concerns about the generation of more greenhouse gasses.
A legal challenge to the government's approval was launched but was quashed in the High Court in April, although those behind it insist their cause is not lost.
It is unclear how many protesters are at the site on the outskirts of the west Cumbria town but a marquee, numerous tents and several vehicles could be seen from the perimeter fence.
The group refused to speak to the BBC, but in a statement said it had "squatted" the site in protest against the plans.
It read: "We have chosen to occupy the site of the proposed Whitehaven mine to send a message to those on these isles and across the world, this mine will not go ahead, leave the coal in the hole."
Mr Starkie, the former Conservative mayor for the area, is a supporter of the project and said the protesters were "not welcome" in Whitehaven.
"First of all, clear off. Get out of our town. you're not wanted here," he said.
"Currently, we need to use the coal to make steel and there is no viable alternative."
The BBC understands the land, on the site of a former chemical works, is owned by West Cumbria Mining although the company did not respond when approached for comment.