Coal to Remain Key for India's Secondary Steelmakers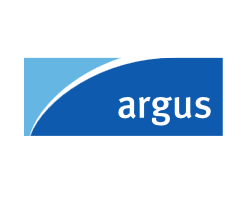 September 6, 2023 - India's secondary steelmakers, which account for over 40pc of the country's steel production, will continue to rely on thermal coal, even as primary mills take steps towards a greener transition to meet the country's net zero goals.
"We cannot do away with coal completely," West Bengal's minister of industry, commerce and enterprises Shashi Panja said at the SteelMint conference held in Kolkata on 24-26 August, but added that there needs to be discussions on how to lower carbon emissions from the sector.
Major secondary steel mills and sponge iron producers use coal as a primary fuel in direct reduced iron (DRI) kilns, while primary integrated steel plants use it for their captive power plants. The sponge iron sector consumed 7.65mn t of domestic thermal coal in April 2022-March 2023 and it also sourced coal from overseas markets.
The Indian steel ministry approved 13 green steel task forces in April, in a step towards lowering carbon emissions from the industry. Primary mills in India are slowly turning towards renewables and piloting green hydrogen projects, but discussions around a greener transition in the secondary sector remains largely muted because of low availability of scrap and high costs of carbon reduction technologies.
India's steel minister Jyotiraditya Scindia in February committed to an increase in scrap usage through the primary steel production route from 15pc currently to 25pc in the next five years, and to 50pc by 2047, but did not specify any such target for secondary steel makers.
Lower availability of domestic scrap and high logistics costs to source imported scrap to eastern parts of the country amid high reserves of coal and iron ore also discourages secondary steel producers to make the shift, as they want to play to "their strengths", participants at the conference said. Even though the government has come up with policies to generate more scrap, such as a vehicle scrappage policy, the scrap will take years to materialise in the market, participants said.
"The global energy crisis and geopolitical issues have exacerbated the significance of coal to provide secure, reliable and affordable energy," the World Coal Association's chief executive Michelle Manook said, adding that coal plays a pivotal role in meeting India's energy requirements and driving economic growth, and the country can achieve its climate goals by shifting to technologies like carbon capture utilisation and storage (CCUS).
"We need to understand that CO2 is the enemy, not coal… we can use CCUS to solve the carbon emission issue," said Debarka Chakraborty, principal consultant at MN Dastur and Company.
But even top primary steelmakers JSW Steel and Tata Steel operate only small CCU projects, with capacities of 100 t/d at JSW's DRI plant in Salav, Maharashtra and a 5 t/d facility at Tata Steel's Jamshedpur plant in Jharkhand. The cost of the CCU technology makes it financially unviable for smaller producers.
"Small sponge iron makers will not be able to afford these costly carbon reduction technologies, so fossil fuel will continue unless some cost-effective reduction mechanisms are introduced," said plant head of Giridhan Metals MK Sheshadri at the conference, adding that the secondary sector should aim to increase its production before tackling carbon emissions.
India aims to reach 300mn t/yr of steel capacity by 2030-31 under the National Steel Policy of 2017 from the current 160mn t/yr, while it also aims to hit 80mn t/yr of DRI production by the end of the decade from approximately 40mn t/yr currently.
Secondary steel producers are gearing up for expansions by introducing larger capacity kilns of 500-600 t/d DRI capacity from the existing 300 t/d that will continue to use coal as the primary fuel.
The transition to greener steel by primary mills is taking precedence in light of the EU's Carbon Border Adjustment Mechanism that could affect steel exports. But secondary steel producers' coal usage is likely to remain unaffected as they mainly supply the domestic market.
India's commitment to phase down coal rather than phase it out for its net zero by 2070 target underlines the country's reliance on coal for economic growth, and a lack of government support or scrutiny for secondary steelmakers means any significant shift is unlikely unless affordable alternatives come up.